22 april 2009
No more AHO for Gerard Leijten
Pair driver Gerard Leijten competes for the Netherlands again. The 47-year-old professional horseman drove since 2007 for the Netherlands Antilles (AHO) but decided last winter to compete for his home country again.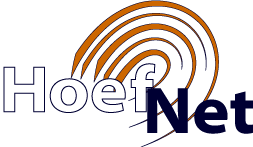 "I switched to the AHO in July 2007. The FEI changed their rules in June 2007 which made it much more difficult to compete for a different nationality. I did not know about this and the Antilles federation neither. I received a letter from the FEI last winter which stated that I had never officially competed for the Antilles, so I have never been 'away' really. I then had the choice to sign and to start for the AHO with the disadvantage that I wasn't allowed by the new rules to compete for the AHO at a World Championship for two years, or to compete for the Netherlands again."
"I thought everything through very carefully and decided that it was not worth waiting for two years and spend a lot of money by renting a house in Curaçao etc. I run a very successful training stable and it starts itching again to try to compete at a World Championship with own horses again. I showed in the past years that I can compete at a very high level and when I have the right horses, I should be able to have a chance. I realize that it will be difficult, because the Dutch top is the World top, but I for sure have the ambition to go for it in 2011 with my own horses."
Gerard Leijten and his spouse Saskia and Berry and Claudia van den Bosch run the successful driving-training stable Blakheide in Beerse, Belgium. Gerard Leijten started at national level for the first time in 1999 and became vice national champion in the horse pairs class in 2001 and 2002. He was member of the Dutch team that won the silver medal at the World Championship in Riesenbeck in 2001 and where he came 9th individually. In 2007 he competed for the Antilles at the World Championship in Warka where he came 6th in the individual ranking.