7 november 2012
Olympia geeft twee wild cards weg
Naar aanleiding van het succes van de try-out wereldbekerwedstrijd voor vierspannen in Londen Olympia in 2011, maakt het evenement dit seizoen officieel deel uit van de FEI Wereldbekerserie voor vierspannen. De Wereldbeker in Olympia wordt ondersteund door Hugh en Karen Scott-Barrett. De organisatie geeft twee wild cards weg voor deze prachtige wedstrijd in kerstsfeer.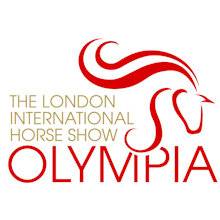 A total of seven drivers will compete over two days (the evening of Wednesday 19th December and the afternoon of Thursday 20th December). Five competitors have been drawn by the FEI from the top ten qualified drivers. This year, Koos de Ronde (NED), Theo Timmerman (NED), Fredrik Persson (SWE), Christoph Sandmann (GER) and Georg Von Stein (GER) will all charge for glory at Olympia, The London International Horse Show (17th – 23rd December).

Current World No. 1, after beating his opponents by six points in the 2011/2012 FEI World Cup™ Driving series, Boyd Exell (AUS), is the first wild card entry chosen by the FEI and the Olympia Organising Committee. The final wild card, decided by the Olympia Organising Committee and The British Equestrian Federation will be announced on the 17th November after The British Masters Driving competition at Addington Manor.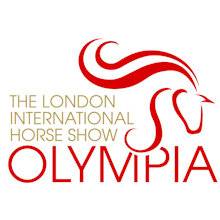 In totaal komen er zeven vierspanrijders aan de start op woensdag 19 december en donderdag 20 december. Vijf deelnemers zijn door loting eind september bekend gemaakt: Koos de Ronde (NED), Theo Timmerman (NED), Fredrik Persson (SWE), Christoph Sandmann (GER) en Georg Von Stein (GER) komen in Londen in actie.

De huidige nummer 1 van de Wereld Boyd Exell heeft de eerste wild card ontvangen voor Olympia. De tweede wild card die de organisatie in samenspraak met de Britse federatie toekent, wordt op 17 november bekend gemaakt na de British Masters indoor menwedstrijd in Addington Manor.