20 april 2009
RIDE Normandy 2009 cancelled
The RIDE Normandie which was scheduled from 17 to 20 September 2009, is cancelled. RIDE Normandie was the last qualifier for the FEI Indoor World Cup Driving and will now most probably be replaced by the CAI-A Donauschingen in Germany which is on the calendar on the same date.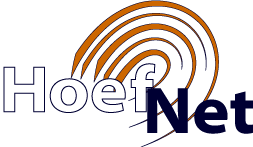 The OC states:
The current economical situation doesn't allow us to set up the R.I.D.E. Normandy this year, by guaranteeing to the riders and spectators a satisfying level of organisation for a first class
competition.
The success of the 2007 and 2008 editions that attracted each close to 20000 spectators on the site of the Hippodrome de Deauville-Clairefontaine, shows the validity of the format offered. The thorough conviction that the future of the event finds itself in the reunion of the different families of equestrianism remains the base on which the teams at A.S.O. will carry on working.
The numerous actors associated to R.I.D.E. (federal authorities, collectivities, etc.) having maintained their will to pursue the adventure, A.S.O. keeps the enthusiasm that has led to invest in
this environment. The recent appointment of Normandy to welcome the World Equestrian Games in 2014 constitutes news full of hope for all of these disciplines. The Regions will now be able to build
on their experience of R.I.D.E. to plan with serenity this important date.