26 juni 2010
Salland: Nederlanders bovenaan bij de tweespannen
Where the French dominated the marathon in the single pony class, the Dutch were the strongest in the pairs class of the marathon in Giethmen. Ewoud Boom took the victory, just ahead of Woutera van de Kamp. Germany's Dieter Baackmann came third and was the best foreign competitor at Pony Driving Salland.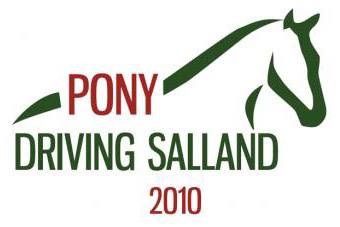 Evenals vorig jaar was Ewoud Boom ook dit jaar de snelste in de marathon met zijn New Forest pony's Ferdy en For Fun's Romeo. In drie van de acht hindernissen was de Nederlands Kampioen van 2008 zijn concurrenten te snel af. Ook Woutera van de Kamp reed een sterke marathon met haar stoere Welsh pony's Dartel en Vechtzicht's Courier en nam eveneens de snelste tijden in drie hindernissen voor haar rekening. Ook Dieter Baackmann en de Belg André Wynants lieten in een hindernis de snelste tijd noteren. Manon van Kasteren eindigde vandaag op de vierde plaats.
Baackmann heeft de leiding in het tussenklassement overgenomen van dressuurwinnaar Christof Weihe, die in de marathon elfde werd. Ook in deze rubriek wordt het morgen spannend in de vaardigheidsproef, want Baackmann wordt op de hielen gezeten door Ewoud Boom, Manon van Kasteren en Woutera van de Kamp.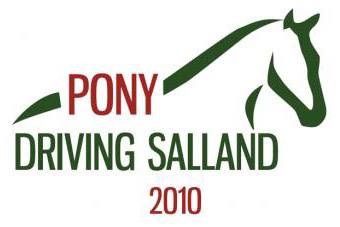 Like last year, Ewoud Boom was the fastest in the marathon with his New Forest ponies Ferdy and For Fun's Romeo. The 2008 Dutch Champion set the fastest times in three of the eight obstacles. Woutera van de Kamp also perfomed very strong with her good looking Welsh ponies Dartel and Vechtzicht's Courier and beat her opponents in three obstacles as wel. Dieter Baackmann and Belgium's André Wynants set the best times in the two remaining obstacles.
Baackmann has overtaken the lead in the standings from dressage winner Christof Weihe, who came 11th in the marathon. The cones tomorrow will also be exciting in this class as Baackmann is closely followed by Ewoud Boom, Manon van Kasteren and Woutera van de Kamp.