22 september 2016
Schildau: Dressage Thursday
Today the dressage started at the FEI European Championships for Young Drivers in Schildau, Germany. The 'Arena oft he Schildbürger' was very nicely done up and the atmosphere was wonderful. The 'Pferdesportarena Schildau' is a unique driving venue where the obstacles all have a theme, inspired by the citizens of Schildau, the Schildbürger. All obstacles are situated close together, which allows a perfect view for the spectators from the fixed stand. 2 meters height difference had to be compensated, but all was managed.
A new dressage arena was created this year for which a much earth had to be moved, but all was managed. The previous dressage arena is now the warm up arena, which results in ideal conditions for all. The whole venue is very welcoming and colourfully and beautifully decorated, with love for the season's highlight of the young drivers.
A total number of 82 children and young drivers from 12 nations are represented. 9 nations have sent a team.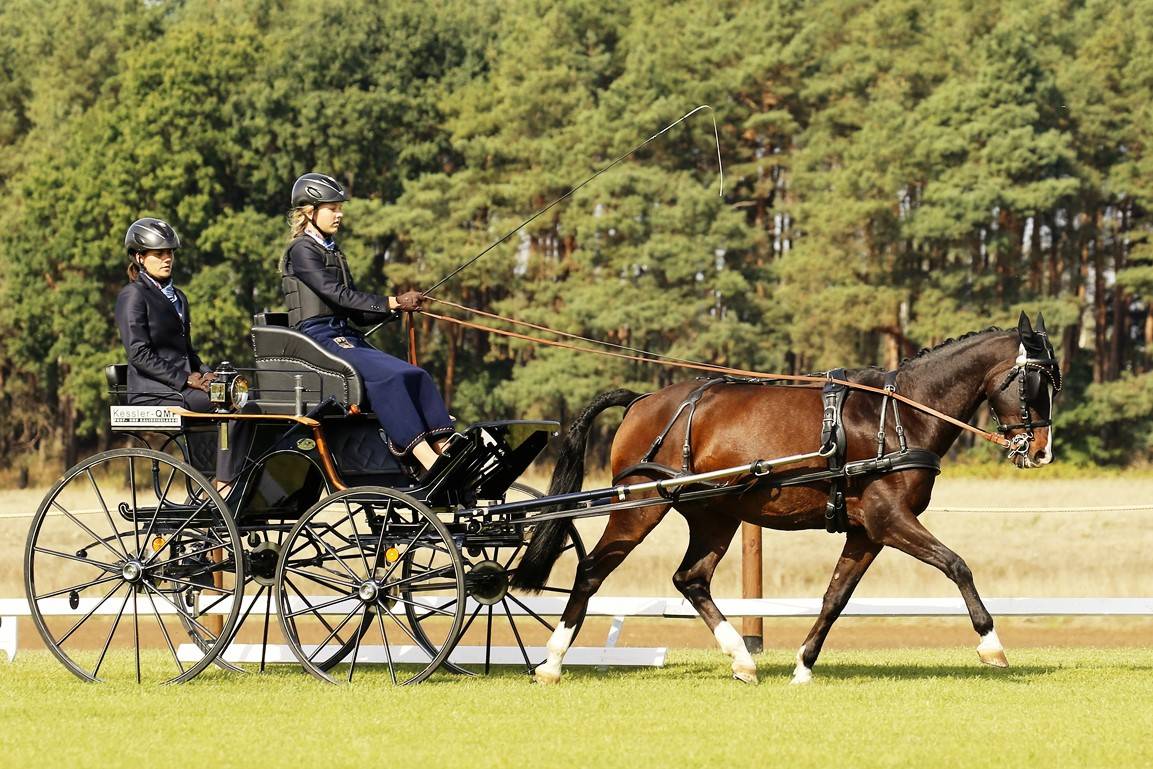 This morning, the dressage started right on time with the Children's class under blue skies. The view over the arena was extremely encouraging.
Andreas Sjöberg from Sweden is the first winner at these European Championships. He won the Children's dressage with the 10-year-old mare La Perla. Colette Holdsworth (GBR) finished second, ahead oft he best home driver today, Anna-Marie Lass.
The second winner is French Junior driver Valentine Lenormand, who is the only competitor in the Junior Pony Pairs class. Valentine received a score of 55,95 from the international Ground Jury.
The dressage will continue tomorrow with the second part of the Junior single pony class, followed by the Young Drivers. Tonight is reserved for the Nations Evening.
Rudolf Temporini