28 september 2015
Spaanse en Zwitserse kampioenen bekend
Afgelopen weekend stonden in Spanje en Zwitserland de nationale menkampioenschappen op het programma. In Villacastin streden de Spaanse menners om de hoogste eer, terwijl in Frauenfeld de Zwitserse menners de strijd om de nationale medailles met elkaar aanbonden.
Bij de enkelspannen won Joaquin Rodriguez Calderon, voor Marcelo Torrecillas del Prado en Isabel Galán. Bij de tweespannen sleepte Daniel Gutierrez voor de derde achtereenvolgende keer de nationale titel binnen. Het zilver ging naar José Solana Marti en het brons naar Daniel's broer Miguel Gutierrez.
Gastheren Juan Real Garcia en Ernesto Colman gingen er met respectievelijk het goud en zilver vandoor in de vierspanrubriek. Antonio López nam het brons mee naar huis.
De kampioenen op een rijtje:
Enkelspan pony: Cédric Scherrer, Doris Schmid, Hans Barmettler
Tweespan pony: Christof König, Lea Schmidlin, Yannik Scherrer
Enkelspan paard: Leonhard Risch, Eric Renaud, Bernhard Wütrich
Tweespan paard: Bruno Widmer, Beat Schenk, Marcel Luder
Vierspan paard: Werner Ulrich, Cyril Maret, Martin Wagner
The singles championships were won by Joaquin Rodriguez Calderon, ahead of Marcelo Torrecillas del Prado and Isabel Galán. Daniel Gutierrez was crowned Spanish Champion for the third consecutive time in the horse pairs class. The silver medal went to José Solana Marti and the bronze to Daniel's brother Miguel Gutierrez.
Hosts Juan Real Garcia and Ernesto Colman took home the gold en silver medal. Antonio López claimed the bronze.
The Champions (1, 2, 3):
Single pony: Cédric Scherrer, Doris Schmid, Hans Barmettler
Pair pony: Christof König, Lea Schmidlin, Yannik Scherrer
Single horse: Leonhard Risch, Eric Renaud, Bernhard Wütrich
Pair horse: Bruno Widmer, Beat Schenk, Marcel Luder
Four-in-hand horse: Werner Ulrich, Cyril Maret, Martin Wagner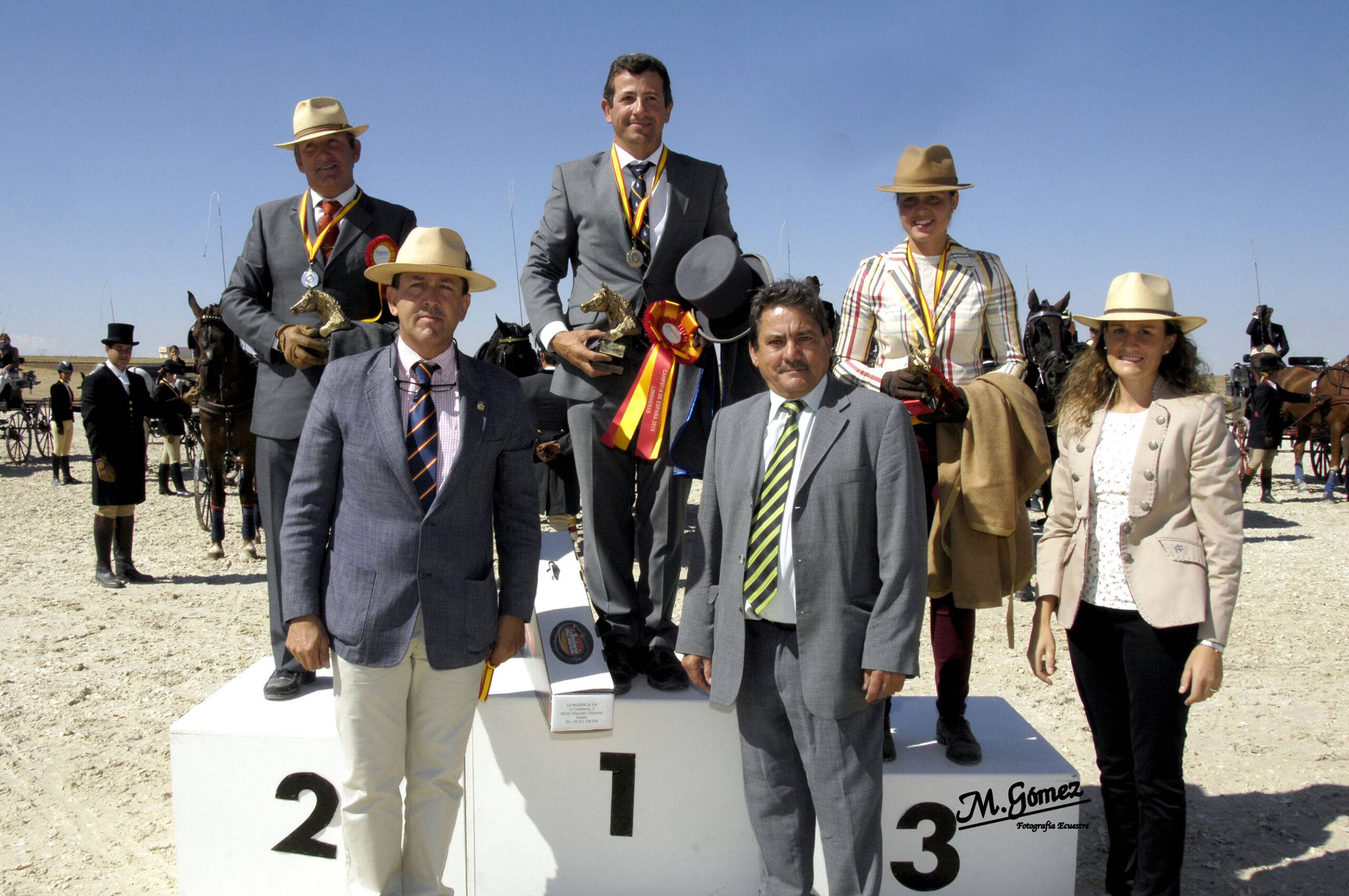 Foto:
María Gómez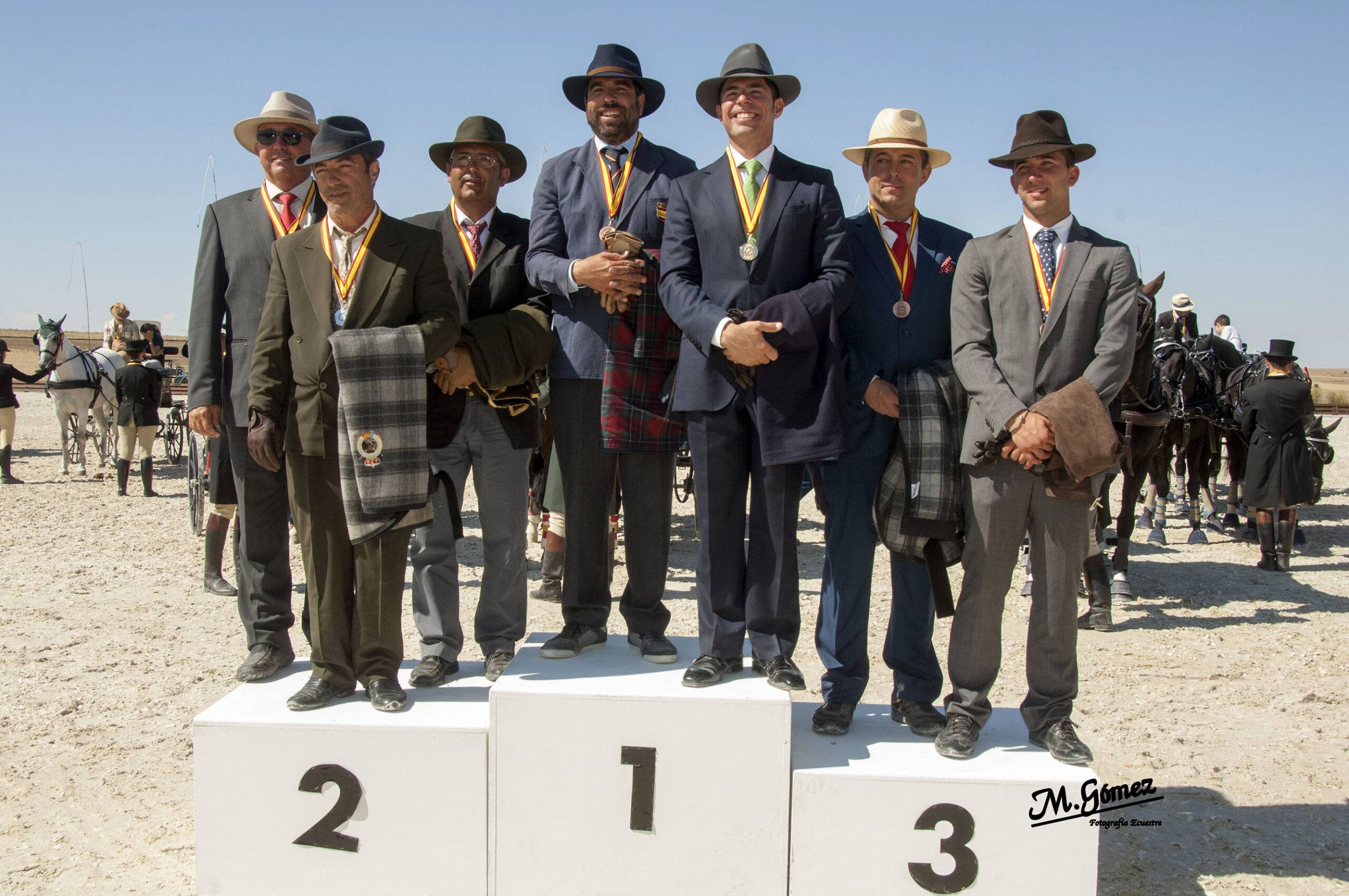 Foto:
María Gómez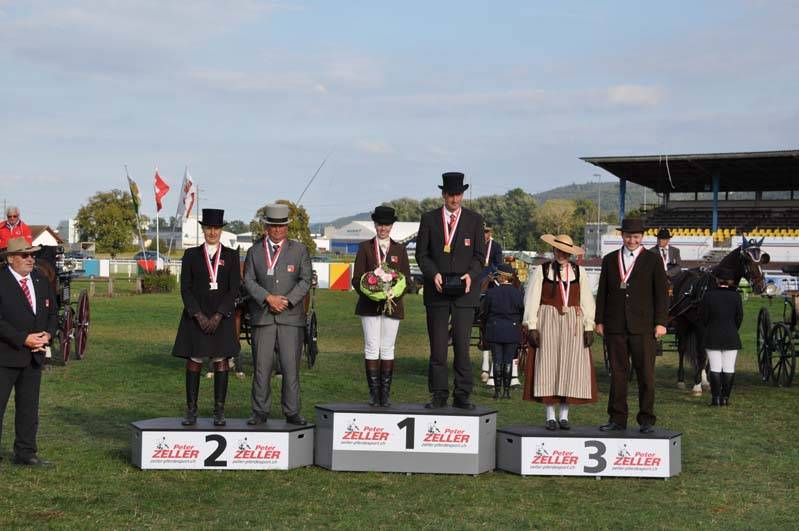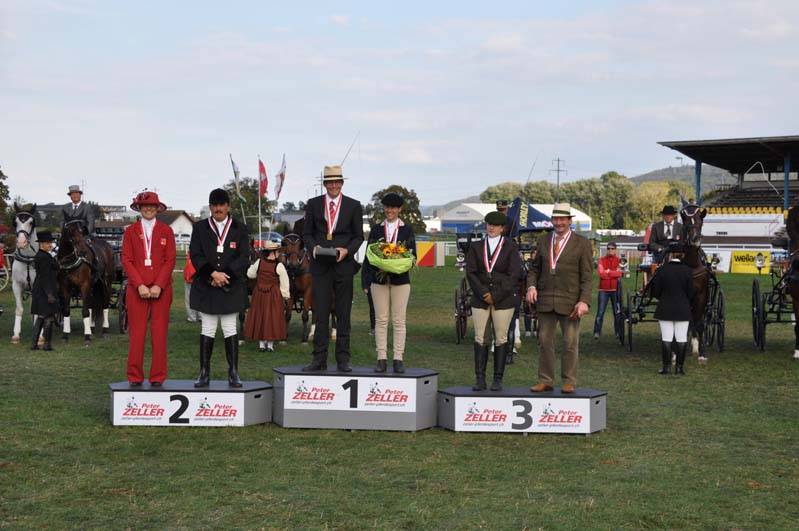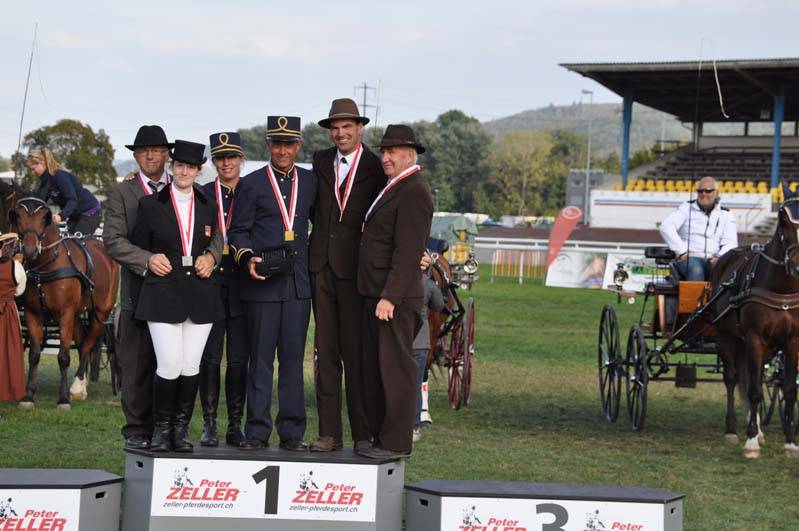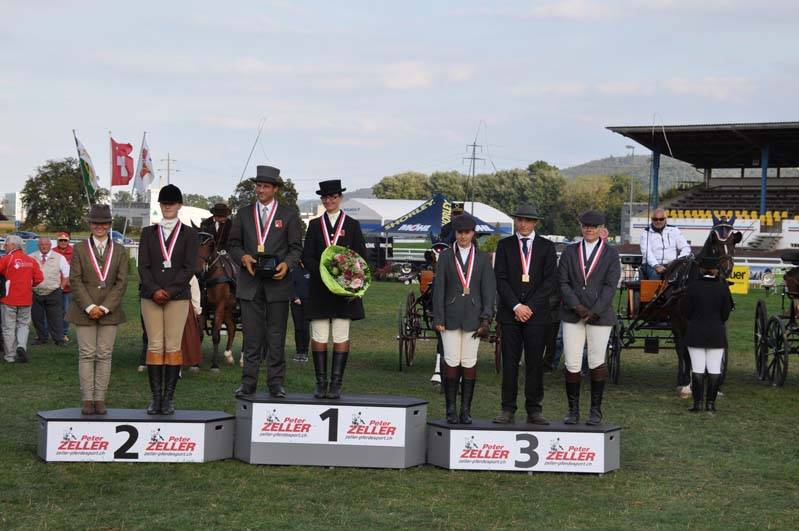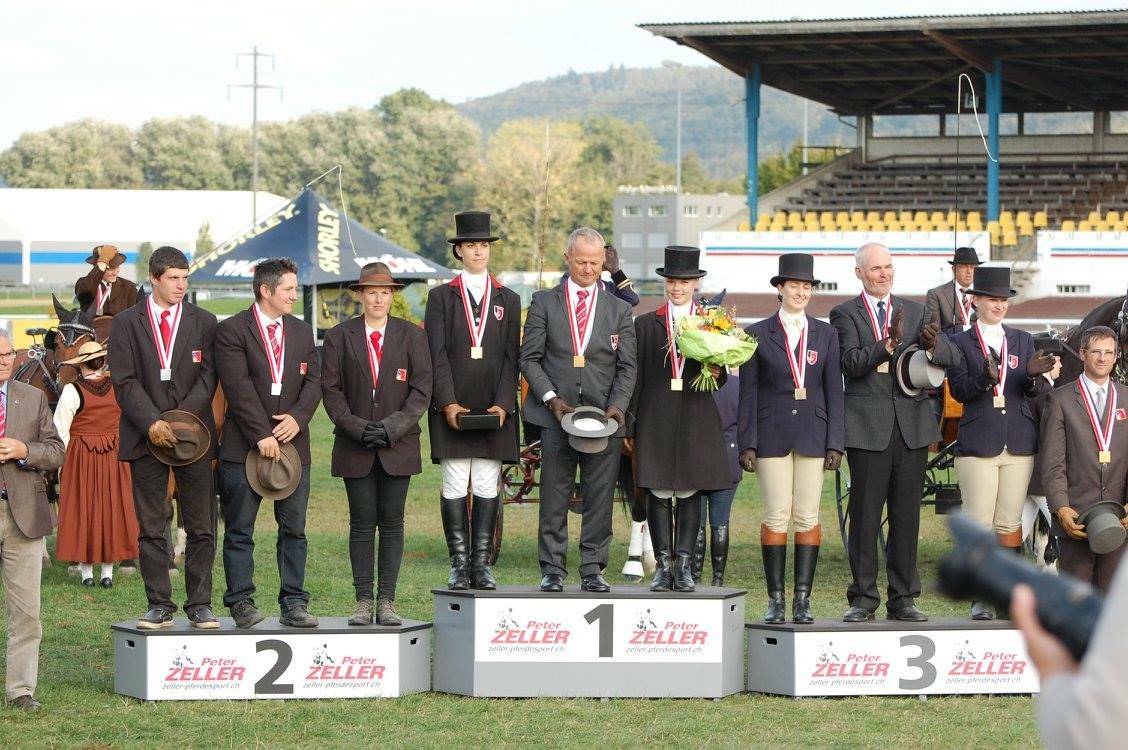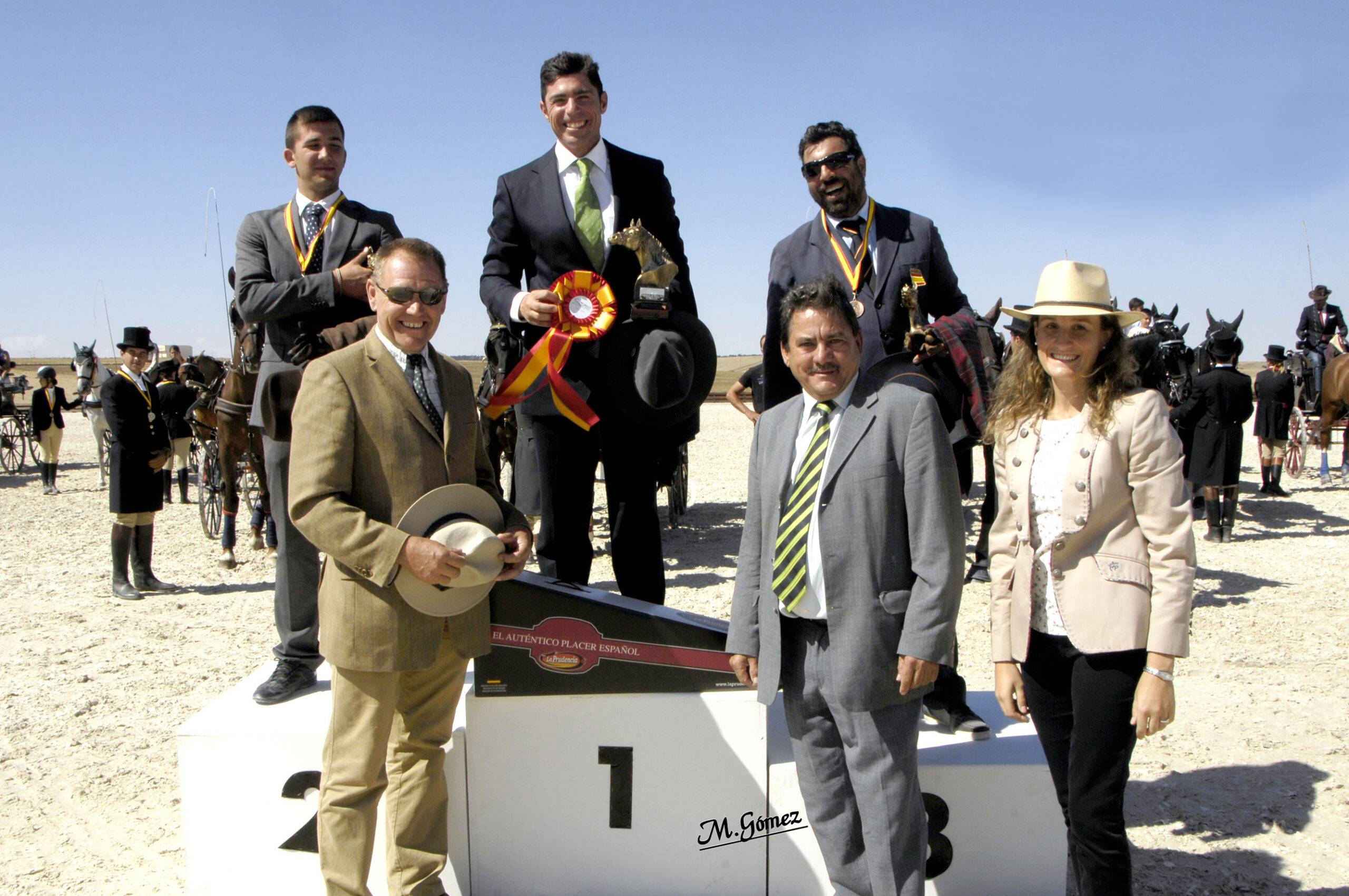 Foto:
María Gómez