19 september 2009
Theo wins marathon despite small incident
Theo Timmerman of The Netherlands has won the marathon this afternoon at the last FEI World Cup Qualifier in Donaueschingen, Germany. Timmerman tipped over after passed the finish line of the fifth obstacle at high speed. But driver, horses and grooms remained unharmed and could quickly continue their marathon round.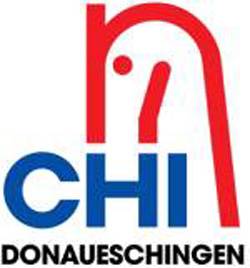 Because the incident happened after Theo had left the obstacle, it did not influence his marathon results. Theo drove a nice, fluent and controlled marathon with his team of German bred geldings.
The seven obstacles in Donaueschingen could be described as tough with many sharp turns and technical lines. German course designer Dr. Hartmut Kaufmann and his team were busy all day repairing the posts in the obstacles of which some can do with a complete facelift.
Timmerman's compatriot Koos de Ronde also drove a superb marathon, which was a pleasure to watch. De Ronde came second just behind Timmerman, who has taken over the lead of USA's Tucker Johnson.
Johnson's horses are stabled with German driving legend Michael Freund to prepare for the WEG 2010 in Kentucky. For Johnson, Donaueschingen is his first international performance since the World Championships in Beesd 2008. The American top driver won the dressage on Thursday and came 8th in today's marathon.
The third place was taken by Germany's Ludwig Weinmayr who was followed by his compatriot Tobias Raphael and Sweden's double World Champion Tomas Eriksson.