10 juli 2009
USEF Names Drivers for 2009 World Championships
Lexington, KY – The USEF has named the following Drivers and Horses to represent the United States at the 2009 World Driving Championships.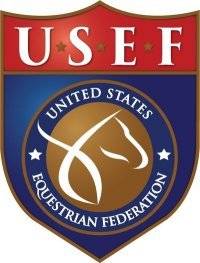 The Pony World Driving Championships will be held in Greven, Germany August 13-16, 2009.
Single Pony
Suzy Stafford /32/Bear, DE
Courage to Lead/11/Morgan/M/Beverly Lesher
Sara Schmitt /42/Pittstown, NJ
Batman/11/Morgan-Welsh/G/Julia Greifeld
First Alternate
Sherri Dolan/46/Aiken, SC
Smoke/9/Shetland/G/Driver
Second Alternate
Phyllis Grupe/69/Stockton, CA
Cincinnati Shine/16/American Sport Pony/G/Driver
Third Alternate
Leslie Berndl/46/Newcastle, CA
Greenvale's Fred Astaire/8/Welsh/G/John Levy
Fourth Alternate
Marilea Keating/63/Aiken, SC
Redbirds Roost/15/American Paint/M/Driver
Pairs Ponies
Miranda Cadwell/39/Southern Pines, SC
Kabam/6/German Pony/G/Driver
Toby/18/Welsh B/G/Driver
Rambo/11/German Pony/G/Driver
Dusty/16/German Pony/G/Boots Wright
Tracey Morgan/52/Beallsville, MD
Singletree Tabitha Twitchit/12/M/Dartmoor/Driver
Farnley Coquette/11/Dartmoor/M/Driver
Lizwell Gambling Queen/13/Dartmoor/M/Driver
Gaylen Romeo/15/Dartmoor/G/Driver
First Alternate
Katie Whaley/44/Paris, KY
Cees/7/Welsh/G/Anne Bliss
Casper/8/Welsh/G/Anne Bliss
Duke 76/20/Welsh/G/Mia Allo
Masterwood Robinhood/18/New Forest/G/Mia Allo
Second Alternate
Jennifer Matheson/49/Aiken, SC
Dannyloo/12/German Pony/S/Katrina Becker
Topper/7/German Pony/G/Katrina Becker
Hemmingway/6/German Pony/G/Katrina Becker
Four – in – Hand Ponies
Laurie Astegiano/52/Roussac, France
Primodu Pont Blanc/6/Pony/G/Driver
Liezelhof Dave/16/Welsh C/G/Driver
Templedruid Kronos/17/Welsh C/S/Driver
Templedruid St. Jerneborg/12/Welsh C/G/Driver
Templerood Monsoon/16/Welsh C/G/Driver
Lisa Stroud/56/West Grove, PA
Benjamin/16/Connemara Pony/G/Driver
Kilkekerin Edward/12/Connemara Pony/G/Driver
Cong Donal/13/Connemara Pony/G/Driver
Mosby/12/Cross Bred/G/Driver
Sir Patrick/10/Connemara Pony/G/Driver
With Flair/10/Welsh/G/Driver
The Pair World Driving Championships will be held in Kecskemet, Hungary August 20-23, 2009.
Driver/Age/Hometown
Horse/Age/Breed/Sex/Owner
Larry Poulin/59/Petersham, MA
Wiley/10/Hanoverian/G/Natasha Griggs
Rivage/11/Oldenburg/G/Natasha Griggs
Cody/12/Swedish Warmblood/S/Natasha Griggs
Keady Cadwell43/Southern Pines, NC
Splash/6/Dutch Warmblood/G/Driver
Uniek/8/Royal Dutch Warmblood/G/Driver
Finlandio/16/Selle Francais/G/Driver
Lisa Singer/61/Chadds Ford, PA
Count on Me/15/Morgan/G/Anne Thorington
LR Ami Bengali/13/Morgan/G/Anne Thorington
Tilba/7/Swedish WarmbloodxMorgan/M/Lisa Singer
First Alternate:
Miranda Cadwell/39/Southern Pines, NC
Lord Minster/16/KWPN/G/Driver
Scampolo 49/G/Boyd Exel
Clinton Star/G/Boyd Exel
Second Alternate:
Fritz Grupe/71/Stockton, CA
Sylvester/10/Unkown/G/Driver
Ravell 104/12/Unkown/G/Driver
Uminco/8/Royal Dutch Warmblood/G/Driver
Vito/6/Sachsen/G/Driver
Third Alternate:
Alan Aulson/60/Georgetown, MA
Nordby Coalie Duke/12/Morgan/G/Driver
Nordby Coalie Dust/15/Morgan/G/Driver