16 augustus 2009
WC Greven: Double gold for Germany
In the final class of the FEI World Combined Pony Driving Championships in Greven, the four-in-hand class, Germany proofed to be the strongest again by winning another individual gold medal by Tobias Bücker and renewing their golden team medal.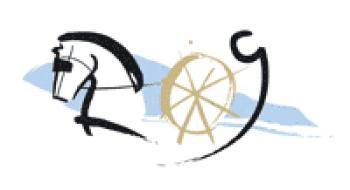 Tobias Bücker won the dressage and kept his lead after the marathon. In the cones competition he stayed clear with only some time penalties and herewith secured his first golden World Championship medal in the four-in-hand class. Bücker won the double gold before in 2003 in Emsdetten, driving a single pony. Bücker's compatriot and team member Steffen Brauchle also stayed clear and secured the team gold. Title defender Jan de Boer was on third place before the cones but knocked a ball down, which took Belgian driver Tinne Bax onto the podium with the bronze medal.
The Netherlands came second in the nations comptition, ahead of Belgium, the USA, Hungary, France, Austria, Great Britain and Sweden.