13 augustus 2009
WC Greven: First victory for Franz-Josef Lehmkuhl
Individual competitor for Germany Franz Josef Lehmkuhl has won the dressage of the single pony class at the World Combined Pony Driving Championships in Greven-Bockholt, Germany.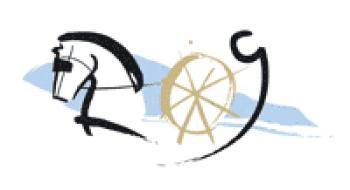 Lehmkuhl left the arena with a score of 44,80 points and herewith passed title defender and leader in the standings until that moment, Peter Koux from Denmark. Belgium's Johan Verswalm took the third place with his impressive New Forest pony Cathy's Tabor. USA's Suzy Stafford came fourth after a very nice test with her Morgan horse Courage to Lead.
For Lehmkuhl, the World Championship is a home competition to him as he lives in Emsdetten, which is only eight kilometres away from Greven. The 61-year old driver will have special memories of Greven because this will be his very last competition he competes in. After having been a successful pony pair and pony single driver for many years, Lehmkuhl will now start to concentrate on training and teaching carriage driving.
The first half of the pony pair drivers will compete in the dressage this afternoon. The second half will start on Friday morning at 08.00 hrs and will be followed by the pony teams class at 13.00 hrs.