14 augustus 2009
WC Greven: Germany victory again in pairs class
After Germany's Franz-Josef Lehmkuhl won the dressage of the single class at the World Combined Driving Championships in Greven yesterday, his compatriot Stephan Koch ensured German victory again in the pony pairs class today.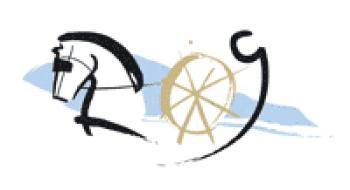 The dressage of the pony pairs took place on Thursday afternoon and Friday morning. Team member Stephan Koch performed very well this morning with his pair of Welsh ponies. With his score of 40,83 he passed his team colleague Steffen Abicht, who was the overnight leader with 44,42 points. Former pony team driver Anna Grayston from Great Britain took the third place.
After the pony pairs have finished their dressage today, the team scores will be available.