12 augustus 2009
WC Greven: one pony out
Today the World Combined Pony Driving Championships in Greven-Bockholt, Germany started with the veterinary inspection. Only one pony of the Danish competitor Lars Dau was declared not fit to compete by the veterinarians.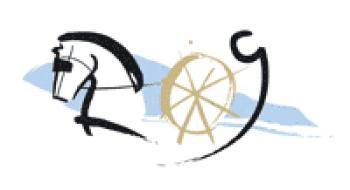 Over 240 ponies were presented in two lanes to the veterinarians and the judges. The 90 competitors from 18 nations will compete in the next day for individual and team medals.
The weather in Greven is quite cool at the moment, which is perfect for the ponies.
The draw will take place at 17.00 hrs. this afternoon. After that, the starting orders for the dressage and the marathon will be available.