9 maart 2009
Weber Starts 2009 Season with a Victory
Ocala, FL – Combined Driver Chester Weber continued his goal of qualifying for the 2010 World Equestrian Games by winning the FEI division for Four-In-Hand horses at the Sunshine State FEI Combined Driving Event held at the Florida Horse Park. Weber, who was recently named a 2008 Equestrian of Honor by the United States Equestrian Federation, was pleased with his weekend which included a first place in the Dressage and in the Marathon Course.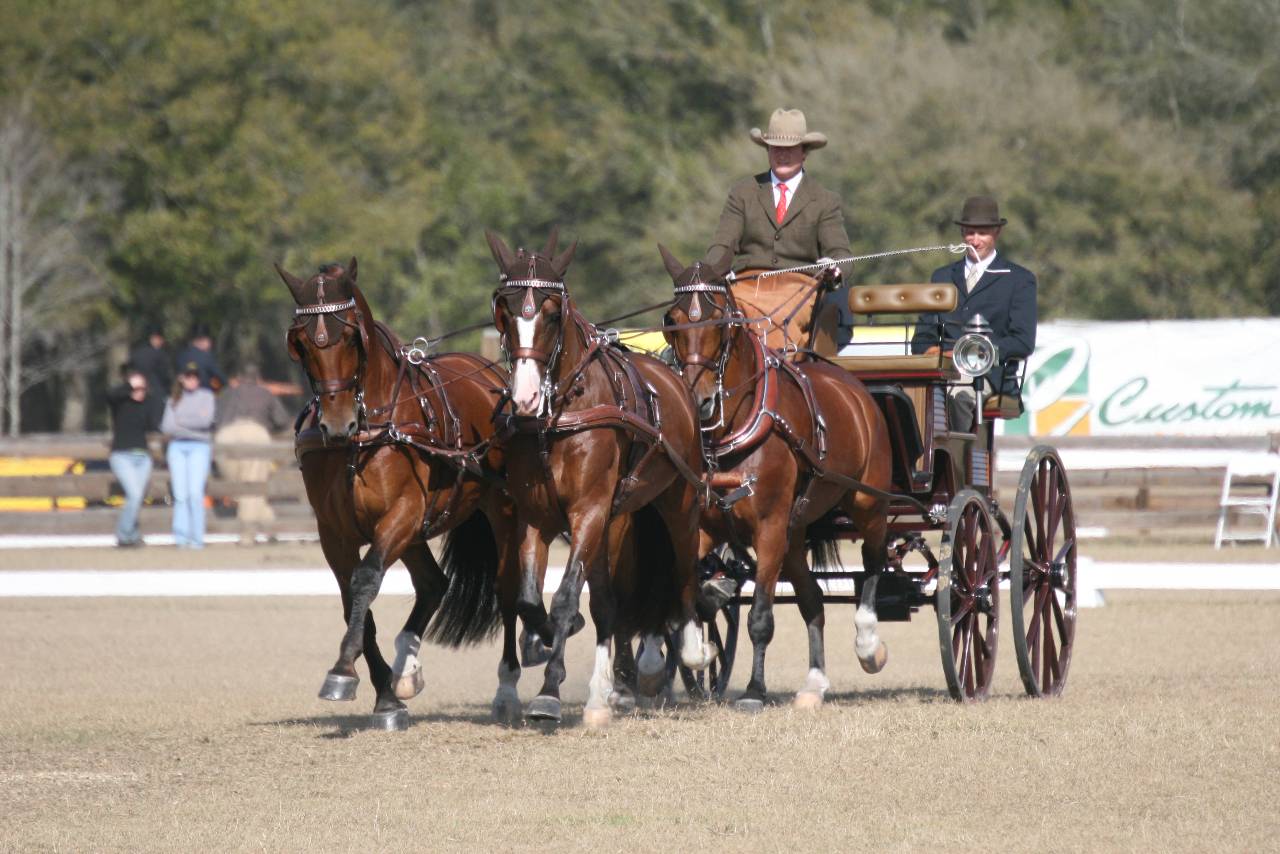 While Team Weber dominated the competition, there was a new equine team member aboard for the drive to the winner's circle. The new horse, Reno W, is a five-year-old bay with a white blaze. "It means a lot to be able to continue to lead the way here in the United States while developing a young horse," Weber said, following their win. "Reno W is a promising newcomer to support the group for WEG."
Weber's winning dressage team consisted of Grumus, Senate, Para and Reno W with a score of 35.20.
Weber's team of Grumus, Boy W, Para and Reno W also competed to win first in the Marathon Course. "There was a great turnout with 10 teams in the FEI class, as many are hoping to qualify for the WEG in 2010," Weber said.