18 juli 2013
Beekbergen: Yvonne de Ruyter wins single pony dressage
Today Yvonne de Ruyter drove a fantastic dressage test with her pony Cupido in Beekbergen. All single pony competitors showed good tests which made a strong competition.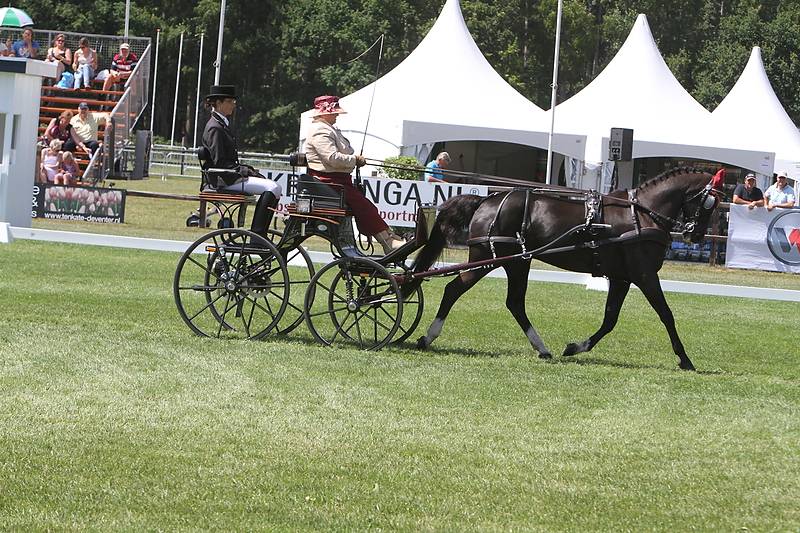 De Ruyter made no mistakes in her test and had presented her pony sublime and nicely elevated. The changes of pace were very well executed and the test was rewarded with 41,81 penalty points.
The second place was for the German driver Dennis Schneider Who scored 42,67. Up three other single drivers rode a score below fifty points: Els Broekman, Marissa Schuiling and Tamara Pijl took good positions after the first part of the competition.