16 februari 2009
Zoltan Lazar goes for WC-team with Dutch horses
Hungary's four-in-hand driver Zoltán Lázár is aiming for a team place at the World Pair Driving Championship in Kecskemét from 20 to 23 August. The 35 year old driver has especially bought two Dutch horses of the team with which the Hungarian/Italian driver Jozsef Dibak competed at the World Championship in Beesd 2008. The 7 year old KWPN geldings Vivaldi (v. Opgenoort) and Veldheer (v. Larix) moved to Lázár's stables. Lázár also has four other Dutch horses to compose his ideal pair for Kecskemét 2009.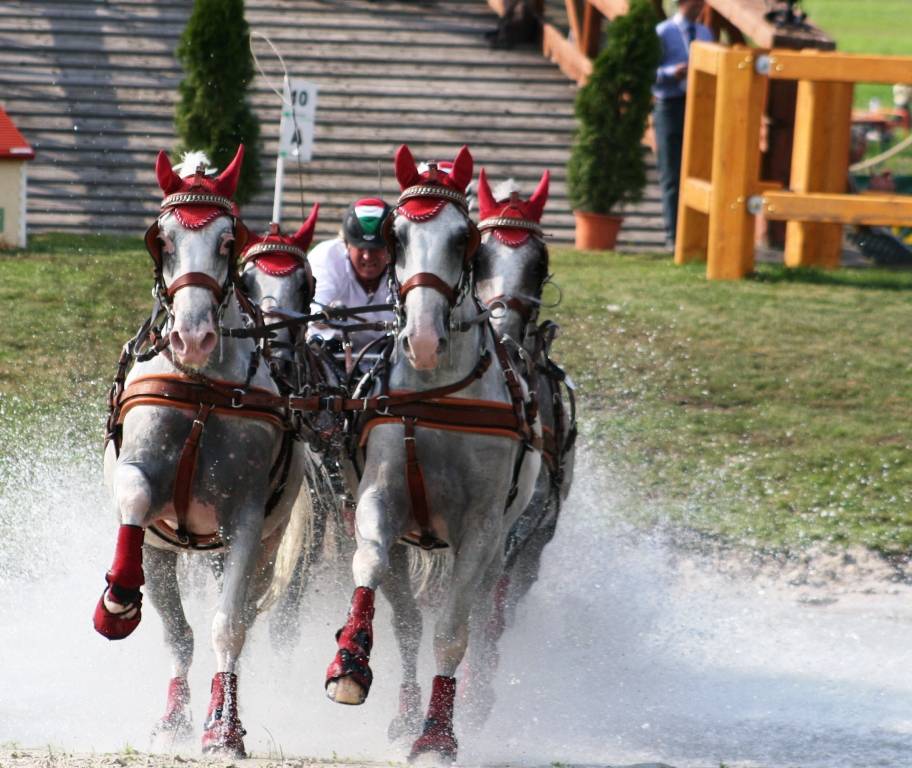 Photo: www.fogatsport.hu
"My friends and my brother Vilmos who is the title defender in the Pairs Class, convinced me to drive a pair this year and to try to get a place in the Hungarian team at our 'own' World Championship in Kecskemét. This season, I want to qualify for the Worlds as well as to compete in several Hungarian four-in-hand competitions and in Aachen, ofcourse."
The last time Lázár competed with a pair was in the World Championship year 2003. Lázár was member of the golden Hungarian team at the World Championship in Haras de Jardy. He came 8th in the individual ranking.