29 July 2018
Bram Chardon, IJsbrand Chardon and Koos de Ronde heading to Tryon
The KNHS announced today that the golden four-in-hand driving trio from the CAIO in Aachen; Bram Chardon, IJsbrand Chardon and Koos de Ronde will be representing the Netherlands at the World Equestrian Games in Tryon.

This is the first time since 2010 that a change has taken place in the dutch team at an international championship. Since 2010, IJsbrand Chardon, Koos de Ronde and Theo Timmerman have been the foundation of the dutch team and along with team coach Harry de Ruyter have been unbeatable at every European and World Championship. In 2016 Bram Chardon made the transition from four-in-hand ponies to four-in-hand horses and with his strong performance over the last season has earned himself a spot on the team. With a third place finish last week in Aachen behind winner IJsbrand Chardon and Boyd Exell, he proved himself worthy of his place on the team.
Driving at the World Championships in Tryon will begin on Thursday 20 September with the veterinary inspection, followed by the dressage on Friday 21 September, the marathon on Saturday 22 September, and cones on Sunday 23 September.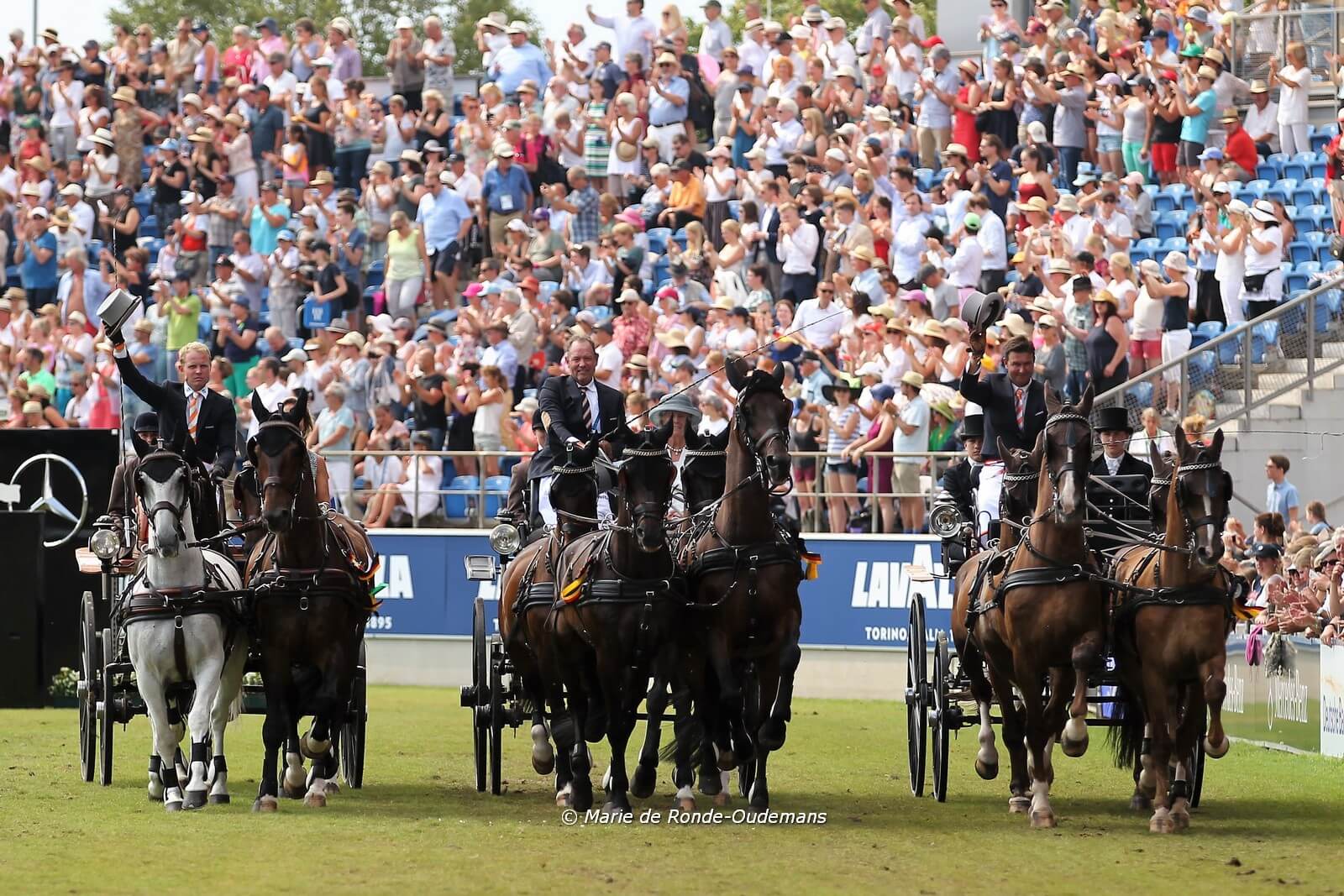 The Dutch team with Bram Chardon, IJsbrand Chardon and Koos de Ronde won nations cup in Aachen last week.
Photo:
Marie de Ronde-Oudemans