22 September 2022
Daniel Naprous' show team to perform at London International Horse Show
The London International Horse Show, held annually in December, is renowned for not only showcasing world class equestrian sport but also providing audiences with spectacular display acts. From 15–19 December, The Devil's Horsemen will be at the forefront of the action, bringing their breath-taking stunts and tricks to ExCeL London.
The Devil's Horsemen are the leading film-industry horse supplier in Europe, owned by horsemasters Daniel and Camilla Naprous and their father Gerard. For the last 50 years, The Devil's Horsemen have worked with some of the world's best directors, production companies and producers such as Netflix and Disney to provide horses and carriages for movies and award-winning TV series.
Daniel is the highest ranked International Carriage Driver in Great Britain and will be competing in the FEI Driving World Cup™ at the London International Horse Show this year. Dan's sister Camilla, who served as the horsemaster on all eight seasons of the acclaimed Game of Thrones and has trained numerous actors including Gal Gadot, Emma Stone, Saoirse Ronan and Angelina Jolie, will also feature in the brand-new display at ExCeL.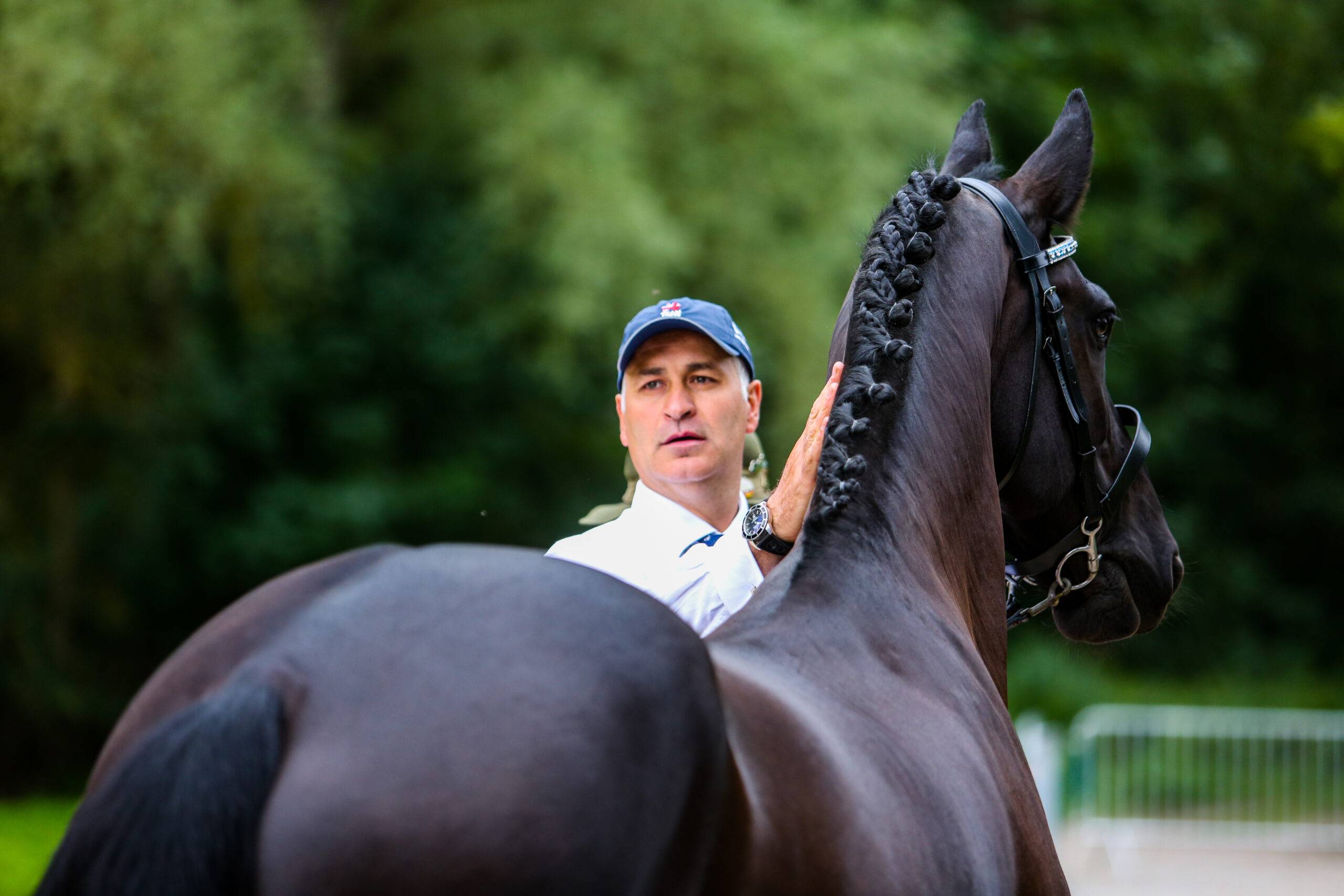 Daniel Naprous
Photo:
Amy Mundell
The act, which includes 10 horses and nine stunt riders, will be fast-paced and filled with trick riding, including demonstrations of stunts that were performed in Hollywood films such as Wonder Woman and Game of Thrones. The team, who have dedicated their lives to training these remarkable horses, will open their display with a 'driverless' carriage of four horses galloping around the main arena, before continuing with equally incredible trick riding.
"We are honoured to be invited to perform at The London International Horse Show, where we will be bringing an enthralling and completely unique performance to the audience, showing the magic of what we achieve on the big screens to a live crowd", says Daniel Naprous.
Earlier this year we published an article about how Daniel Naprous combines his work with his sports. Read the article here
Source: The London International Horse Show