31 May 2018
Drebkau making preparations for the 2019 World Pair Championships
A press conference was held this morning to discuss the 2019 World Championships for Pair Horses which is being held 11-15 September in Drebkau, Germany. The organizing committee along with host and international pair driver Torsten Koalick are expecting around 80 drivers representing 20 nations.

The riding and driving club in Drebkau has a number of members that compete successfully both nationally and internationally giving them a leg up on organizing a world class event.
Preparations are well underway and steps are being made to make this World Championship a great success. In addition to a redesign of the event arena and other extensive renovations to the show-grounds, organizers are busy making contacts, forming partnerships, and signing the first initial sponsor contracts; the first of which is Sparkasse Spree-Neiße.
14-16 September 2018 Drebkau will hold a trial-run for the competition by holding an international three star event for pair horses.
The 2019 World Championships will offer a varied program including a regional market 'Experience and Enjoy Brandenburg', many childrens activities with the theme 'Cowboys and Indians', a medieval market, and for a bit of merriment the 'Lausitzer Oktoberfest'. As an extra attraction Schlagerster Vanessa Mai and her band will entertain the guests in the concert arena!
Click here for more information over CAI3* Drebkau from 14-16 September 2018.
Click here for more information on the 2019 Pair Horse World Championships in Drebkau from 11-15 September.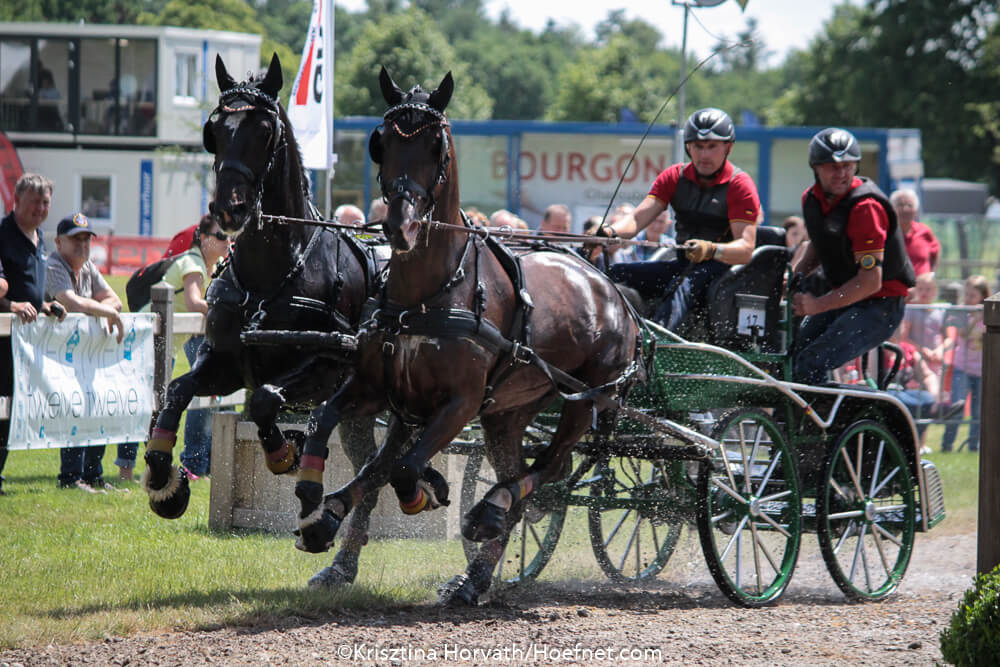 Sandro Koalick
Photo:
Krisztina Horváth