20 June 2019
2021 European Championships in Budapest
The FEI has awarded the 2021 European Championships for four-in-hand horses to Budapest, Hungary. In addition to Budapest Driving Valkenswaard International had also put their name forward as a candidate.
Chairman of the organisation in Valkenswaard Hugh Scott-Barrett commented: "I would like to congratulate the organisation in Budapest on the award of the European Championships. We wish them every success in organising what will be a very exciting multi disciplinary event."
This will be the first time that the Hungarian capital, which has a long tradition in equestrian sport, will host a multi-discipline FEI European Championships. The event will mark the 50th anniversary of the first FEI Driving European Championships, which were held at the same venue – Kincsem Park in the heart of the city – in 1971.
"The FEI European Championships are among the FEI's most important events, attracting top class athletes and horses for over six decades", FEI President Ingmar De Vos said. "During the next two years equestrian fans will have the opportunity to enjoy thrilling sport in some of Europe's biggest cities. The allocation of the FEI Jumping, Dressage, Para Dressage, Driving and Vaulting European Championships to Budapest will further promote horse sport in Hungary, which already has a remarkable equestrian history."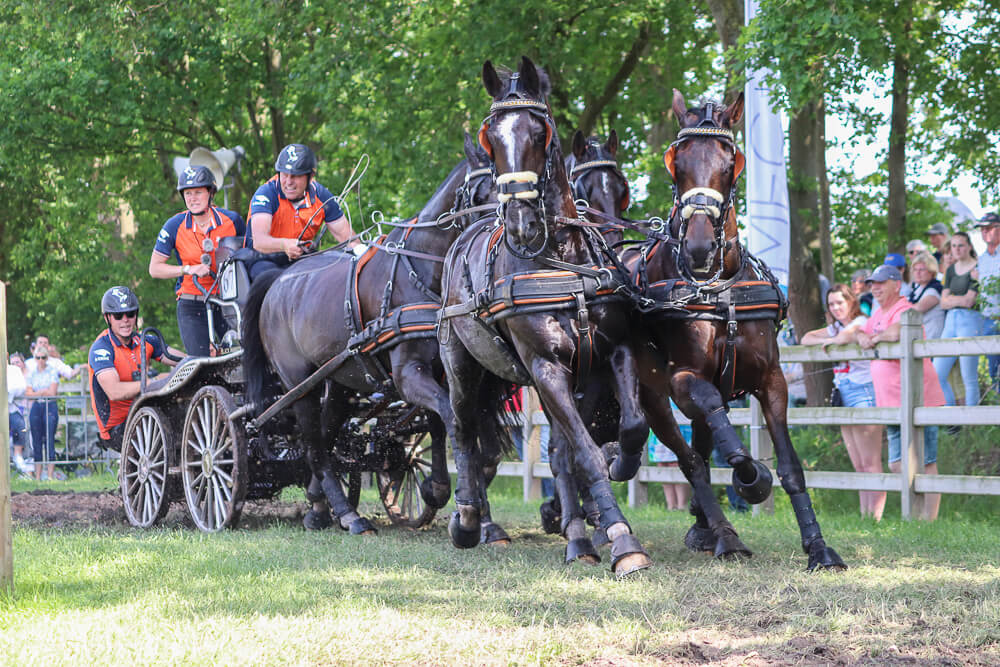 IJsbrand Chardon, in action during DVI 2019, is the title defender at the upcoming European Championships in Donaueschingen
Photo:
Krisztina Horváth
Copyright reserved. Acquisition without acknowledgment and permission from info@hoefnet.nl is not allowed.