31 March 2017
Exloo: The Dressage Winners
After two beautiful days of competition in Exloo, where the first edition of the CAI2* Exloo is taking place, we can now announce the dressage winners. The Pony Pairs, Para Equestrian drivers and the first group of the Single Ponies entered the Dressage Arenas on Thursday, with the remaining competitors coming into action today.
The beautiful sunny weather drew a nice number of spectators to Exloo, who were able to enjoy the Dressage comfortably from the equestrian centre's terrace.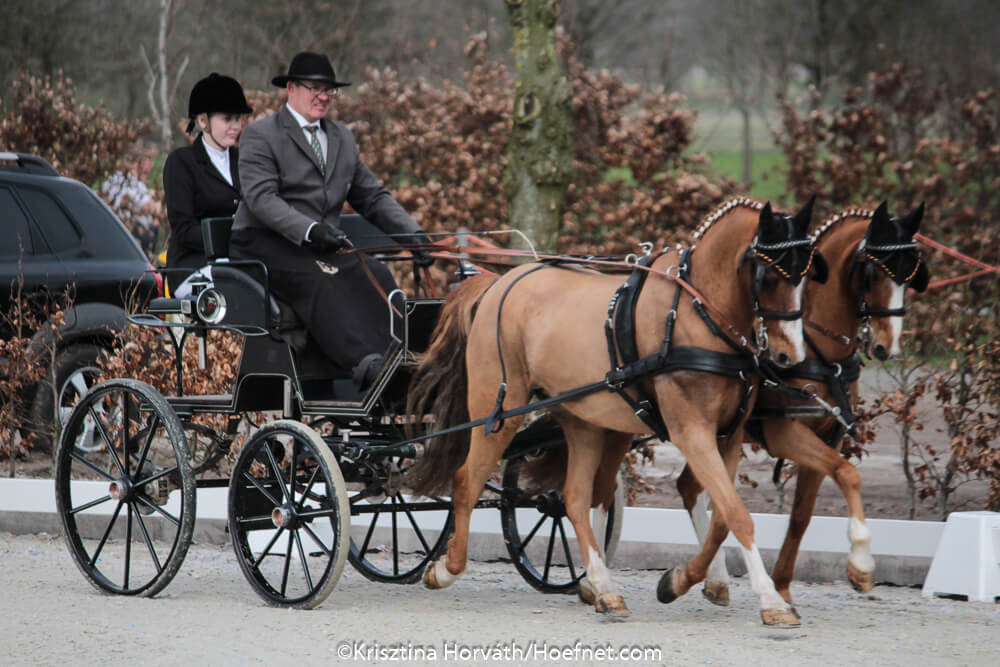 Dieter Baackmann took the lead in the dressage to remain ahead of Max Berlage and Karine Poentis.
Photo:
Krisztina Horváth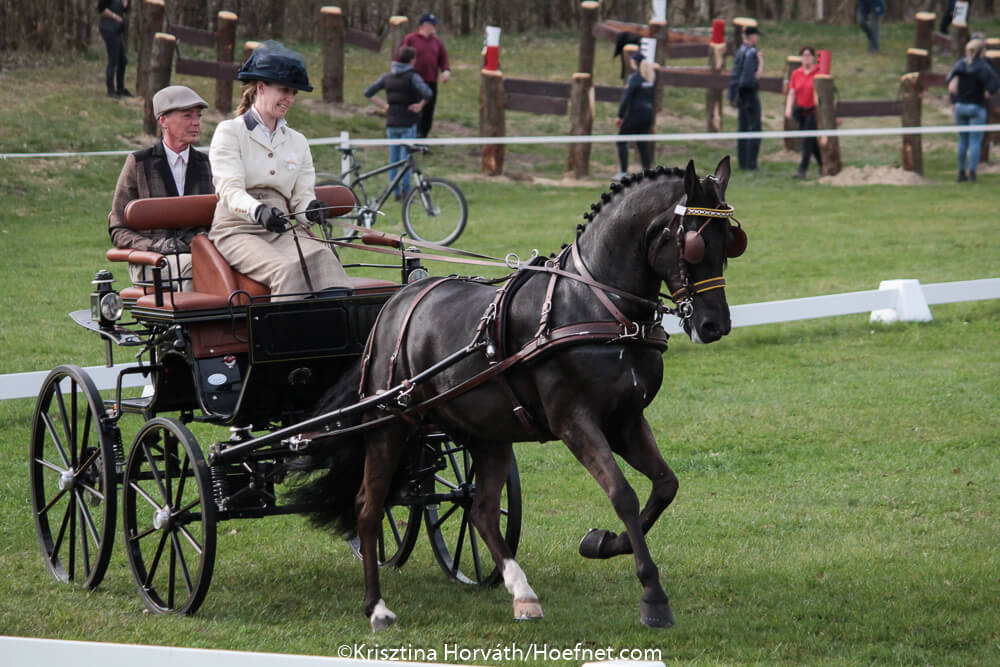 Tamara Pijl has created a substantial gap between herself and the second and third placed drivers, Sven Tinlot and reigning Dutch Champion Marissa Schuiling
Photo:
Krisztina Horváth
Edith Chardon drove an excellent test with her brother's former team leaving Marijke Hammink, Jannes Kinds and Jan de Boer in her wake.
Photo:
Krisztina Horváth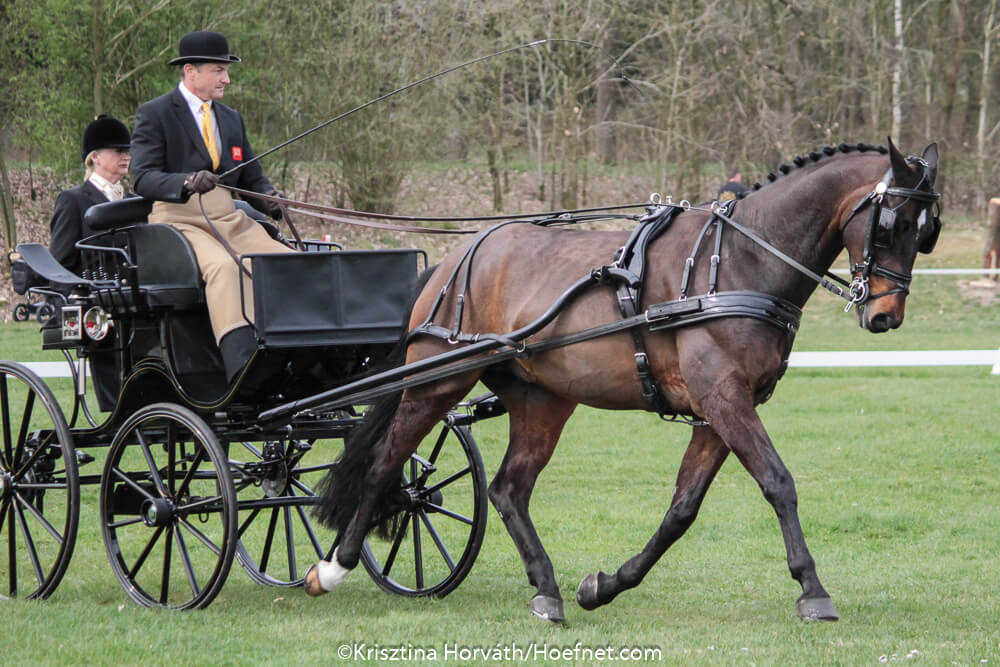 Ans van de Velden made quite an impression on the Judges and won the Single Horse Class. John Ripley (photo) finished in second place, ahead of Karin Söderqvist.
Photo:
Krisztina Horváth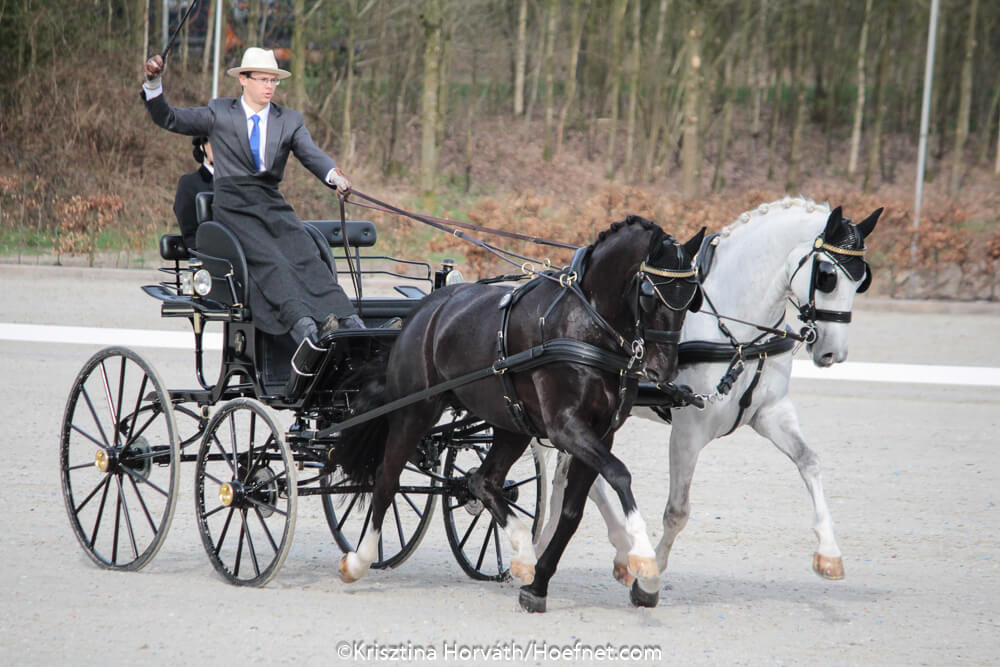 Martin Hölle drove a beautiful test to claim a huge lead in front of Theo Timmerman and Lars Schwitte
Photo:
Krisztina Horváth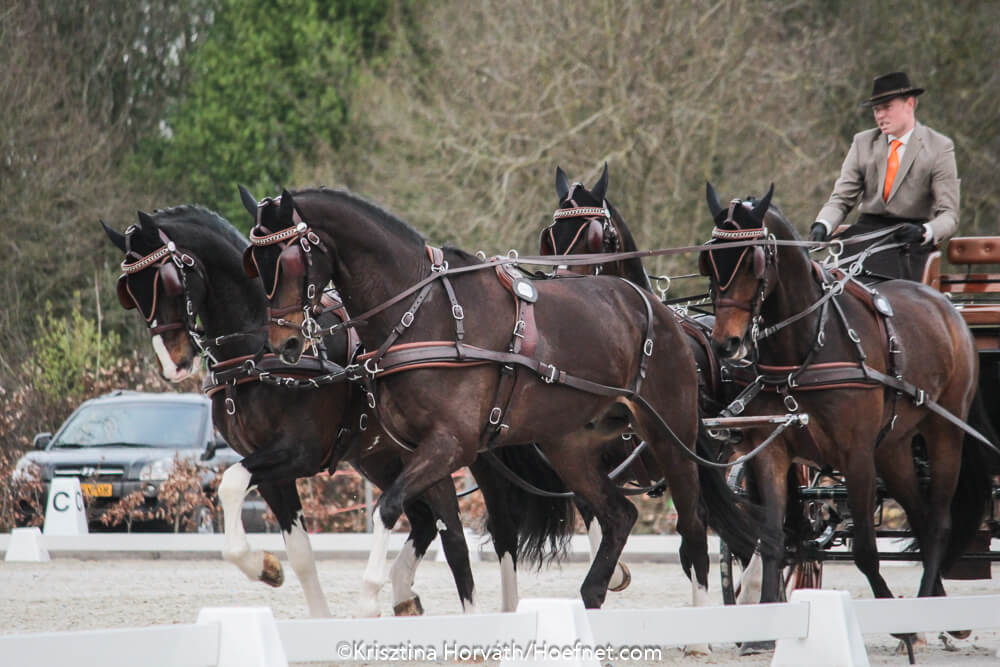 Bram Chardon started with the stallions owned by Vilmos Jambor for the first time, and won the dressage despite a disobedience of his right lead horse Vulcano, who kicked during the test. Harry Streutker finished in second place.
Photo:
Krisztina Horváth
Local favourite Ingmar Veneman won the Dressage in the Para Equestrian Class. Debutante Martje Witvoet finished in second place.
The competitors will drive a 11,5km marathon tomorrow, which will include six brand new obstacles designed by Germany's Josef Middendorf. The spectacular water obstacle next to the golf course will be sure to attract many spectators.
The marathon starts at 08.00 and will last until approx. 17.15 hrs.
Click here for the starting order and results.