28 November 2018
FEI Rule Modifications Driving accepted
All proposed modifications to the FEI Driving Rules have been accepted during the FEI General Assembly and will come into effect on 1st January 2019. Underneath an overview of the most important modifications.
Entries and Team Classification for Pony Championships (906 and 923)
A national team shall consist of one or two Singles, one or two Pairs and one or two Four-in-Hands. Each nation is entitled to send up to a maximum of six Athletes.
The Team classification will be determined by adding the score from the Best Athletes in the Single Pony class, the Pair Pony class and Four-in-Hand Pony class with the lowest penalties in each Competition. Only those scores of the team Members who have completed all three Competitions without Elimination can be counted towards the final Team scores.
Grooms (912, 6.1 and 6.2.1)
Grooms on the carriage in either the Driven Dressage Test, the Cones Competition or the Marathon shall be considered as "Participating Support Personnel". Each Driver must inform the show office at the latest half an hour before the start of each competition (Dressage, Marathon, Cones) who is/are "Participating Support Personnel".
In-Harness Inspection before Cones (935 5.3 and 946)
Only the Ground Jury member has the authority to Disqualify the Horse if it is considered to be unfit to continue the Event. It is permitted to substitute a Horse who has failed the In-Harness Inspection before Cones, upon re-presentation, the Athlete may start the Cones Competition and therefore change the declaration.
Competing in CAI3* WCQualifiers (943 2.2.3)
An Athlete with 2 entries in a World Cup Qualifier must declare, at the show office, before the Horse Inspection which entry will compete for qualification points and World Ranking Points. For all 3 Competitions, the declared entry must start first of the two entries. Only the declared entry receives qualification points and World Ranking points.
A groom can start multiple times in CAI3* WCQualifiers.
Starting order for the first Competition (Dressage) for CAIs (948, 1.1.1)
The starting order will be a physical draw held in the presence of the President of the Ground Jury and open to Athletes.
Dressage-General Impression (955, 1)
There are two boxes at the end of the Judges Score Sheets for marks on: Athlete and General Impression & Presentation observed by the judges throughout the whole test.
General impression & Presentation:
Appearance of driver Athlete and grooms, correctness, cleanliness harmonizing with of harness and carriage. Fitness, matching and condition of Horse(s), balanced picture of the complete turnout. Clearance and fit of harness. Harmony between Horse(s) and Athlete
Click here for the new FEI rules
Click here for the updated dressage protocols.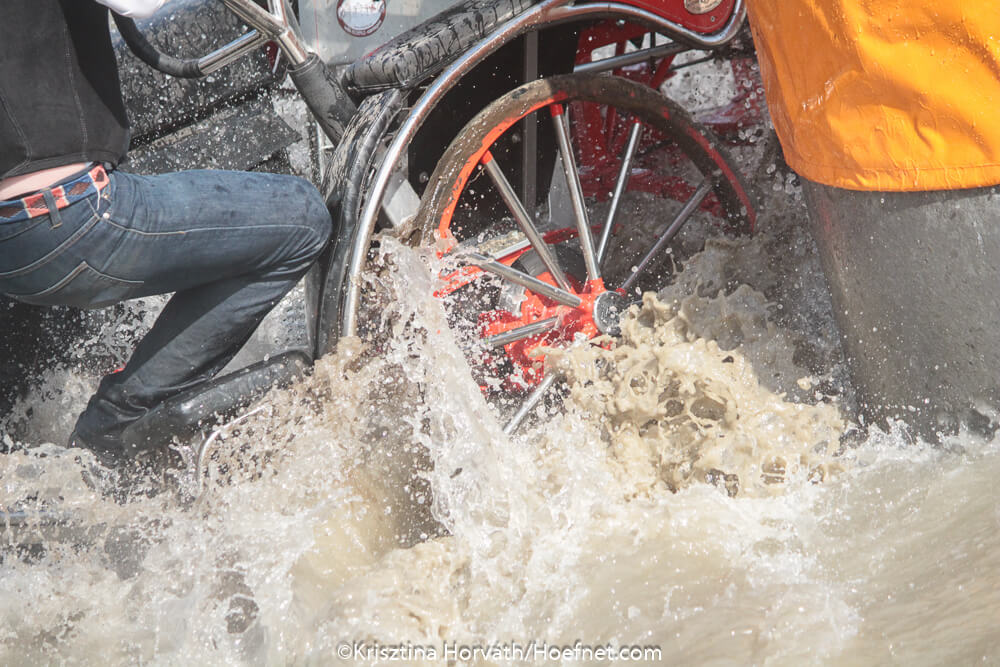 Photo:
Krisztina Horváth
Copyright reserved. Acquisition without acknowledgment and permission from [email protected] is not allowed.