15 April 2019
Georg von Stein and Manuela Scholz married
On 12 April 2019 the German international four-in-hand driver Georg von Stein married his partner of many years Manuela Scholz.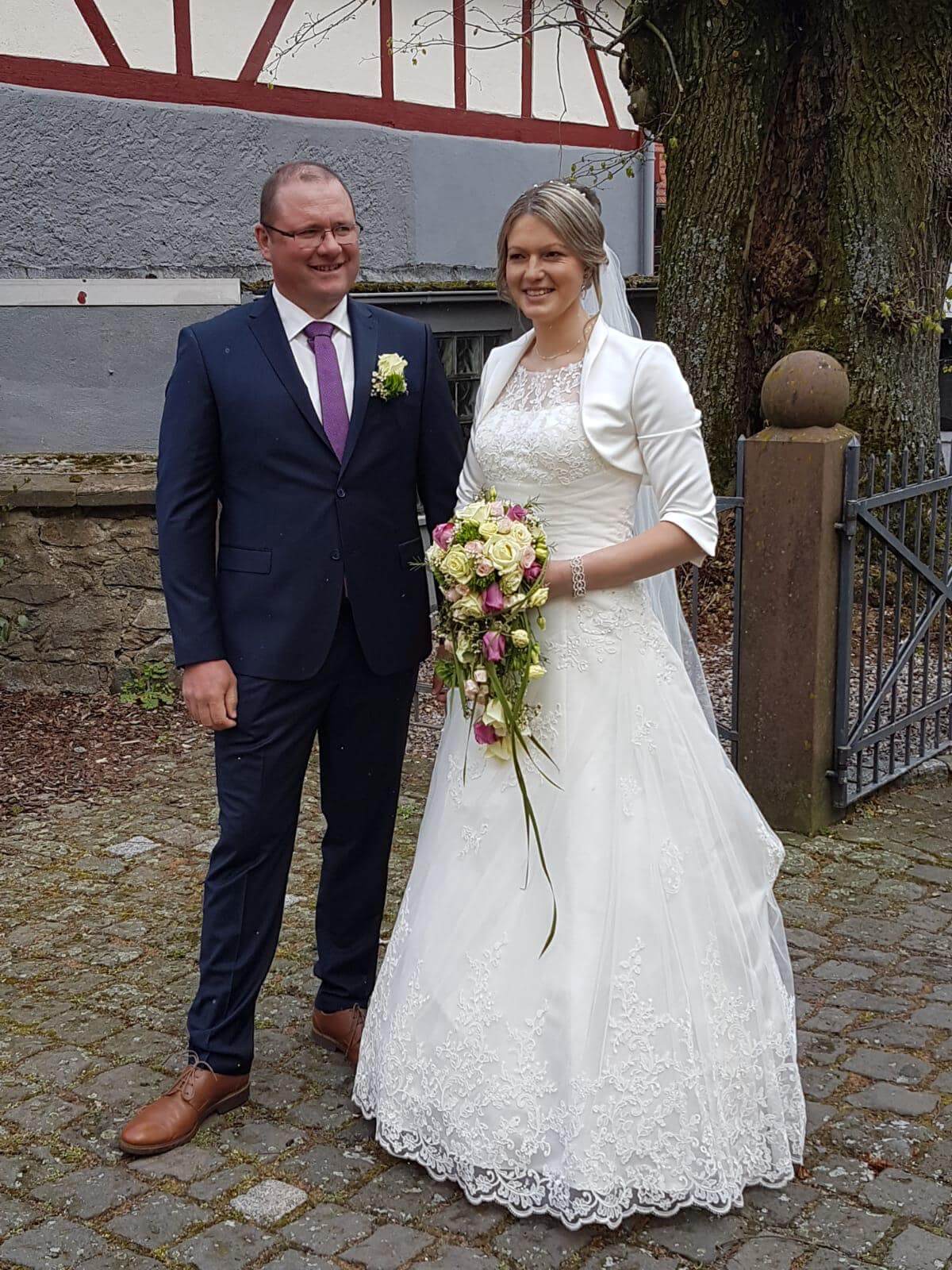 Last Wednesday at the home stables of Georg and Manuela a large number of family, friends and driving colleagues gathered for a bachelor party where everyone ate drank and partied until the early hours of the morning.
On Saturday 12 April, the pair were married in the Neuenkirchen church in Odenwald. No one other than Michael Freund drove the team which transported the newly weds from the church to their house in Herchenrode. The carriage with the wedding party was pulled by a pair of haflingers. The bride was stunning and the groom was almost unrecognizable in his elegant outfit.
The marriage was celebrated with more than 100 close family and friends in the Von Stein family restaurant. There was a delicious buffet dinner and entertainment by Dr. Fröhlich. The evening was capped off with an impressive fireworks display.
A relaxing honeymoon is not yet in the plans for the new couple. Next week they will be competing in an international driving competition and on Easter Monday the traditional Easter drive will take place in Herchenrode. After that the couple hopes to enjoy a few quiet days with their family.
We wish Georg and Manuela much happiness and love and of course good luck to the entire team this season!
Copyright reserved. Acquisition without acknowledgment and permission from info@hoefnet.nl is not allowed.