21 November 2023
Joaquín Medina new Chairman FEI Driving Committee
Joaquín Medina is the new Chairman of the FEI Driving Committee. This was announced today after the elections, held at the FEI Hybrid General Assembly in Mexico City (MEX). Medina received more than the simple majority of the votes with 59 votes (64.84%) and may hold the position until at least 2027.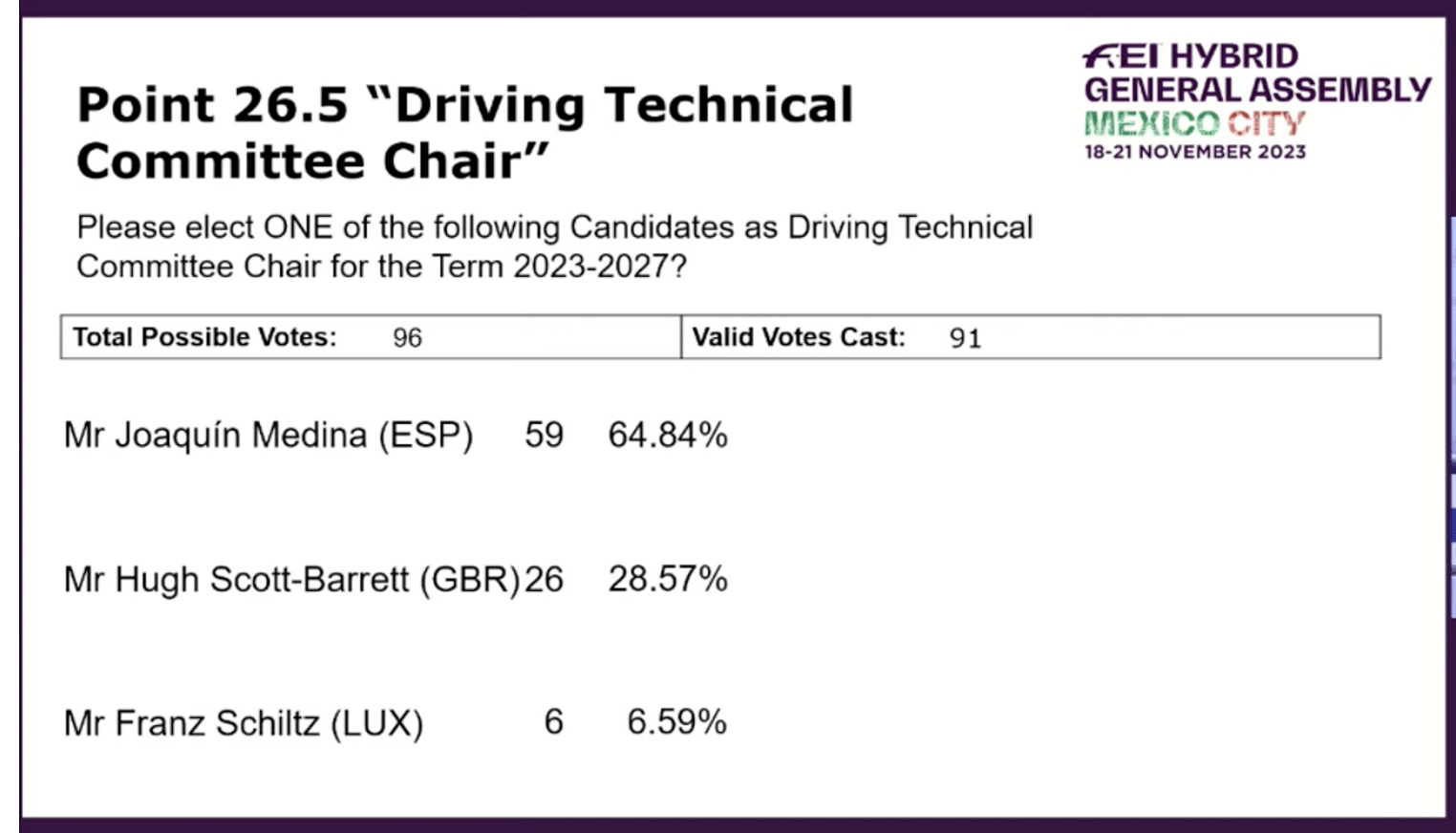 Medina was already a member of the FEI Driving Committee and his position will soon be retendered. Joaquín Medina has been an FEI Judge since 2009 and was promoted to the highest level in 2014. He has held the position of President of the Jury many times over the years and has been part of the Judging Corps at numerous FEI World and European Championships. In addition, he is a Level 4 Technical Delegate, Level 3 Course Builder and Level 3 Steward. In addition to being a judge, he has also been FEI Course Director for judges since 2016. Medina, a lawyer by profession, is following the footsteps of Hungary's Károly Fugli who has been the Chairman since his 2011 election in Rio de Janeiro.
Earlier this week, Jan Devaere was appointed as a member of the FEI Driving Committee to replace Jeroen Houterman.
The Driving Committee is composed of:
Joaquín Medina Garcia (ESP) – Chairman 2023 – 2027
Benjamin Aillaud (FRA) – Member 2020 – 2024
Heather Briggs (USA) – Member 2021 – 2025
Jan Devaere (BEL) – Member 2023 – 2027
Franz Schiltz (LUX) – Athletes Representative – Member 2022 – 2026
new member to be appointed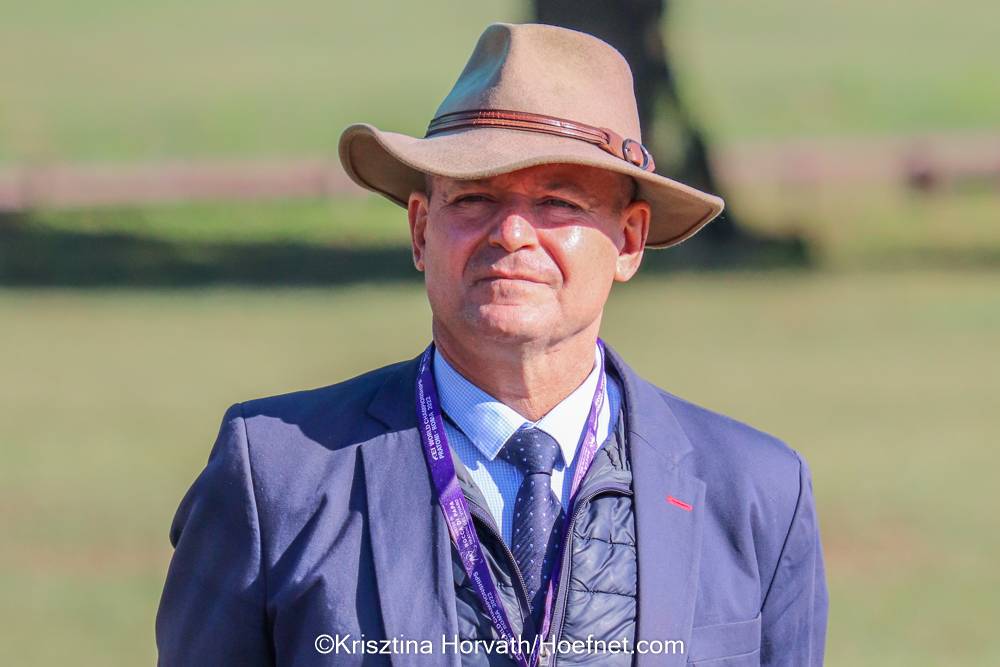 Photo:
Krisztina Horváth
Copyright reserved. Acquisition without acknowledgment and permission from info@hoefnet.nl is not allowed.