27 August 2018
FEI Athlete Representative Candidate Franz Schiltz
The FEI has put forward the names of seven candidates for the function of FEI Athlete Representative on the FEI Driving Committee. In this role, the selected candidate will become a member of the FEI Driving Committee, who discuss and oversee everything that is happening in the international driving world. The Athlete Representative is consecutively a member of the FEI Athletes committee which is formed with athletes across all FEI disciplines. The online election began on 29 July and will run until 23 September. Over the course of the election Hoefnet will be introducing the candidates to you one by one. This week we will be introducing you to Franz Schiltz who can be seen in action this week at the World Championships in Kronenberg.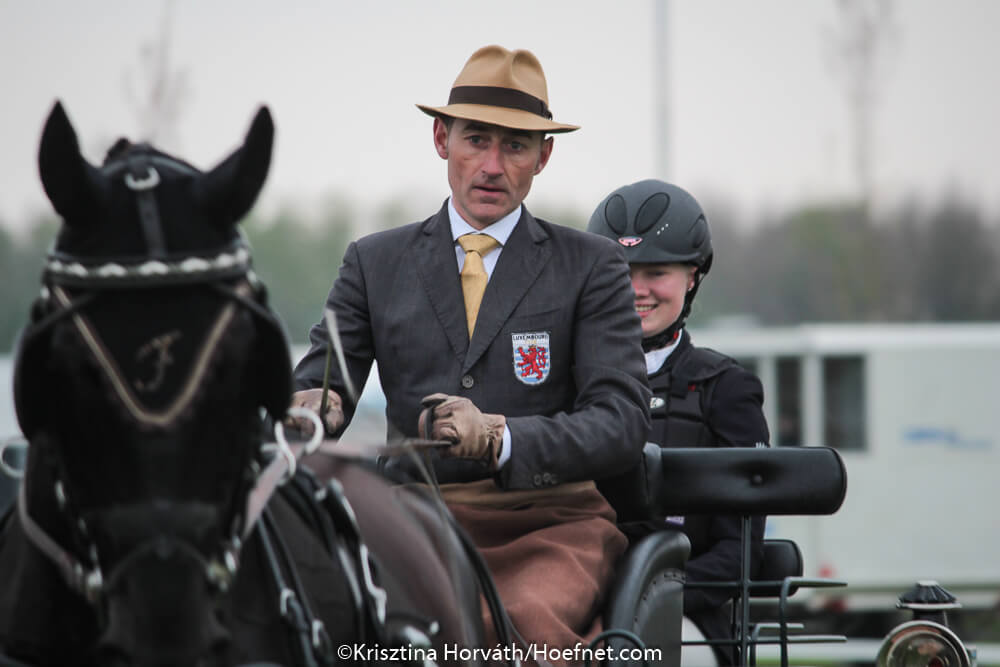 Franz Schiltz
Photo:
Krisztina Horváth
Franz Schiltz
Single horse driver Franz Schiltz is 49 years old and is a native of Luxemburg. His equine career began early and at 13 years old he was an active rider and by the time he was 22 he was already involved in carriage driving. Initially a pair driver, Franz mad the switch over to single horses in 2004 and has been extremely successful in international competitions. Both himself and his daughter Marie will be competing this year in Kronenberg, but this is not his first World Championship; he has had a number of top ten and top twenty finishes over the last ten years. In 2015 he won gold in the seven year-old division of the World Championships for young driving horses and in 2017 he won the bronze in the five year-old division. Admiral results for an amateur, as day to day Schiltz works as a lawyer.
Motivation
In addition to his work and his own driving career, he has been a member of the board of the Luxemburg Equestrian Federation and since last year also a member of the work group on driving in the EEF (European Equestrian Federation). 'I am certain that the combination of active international competitive driver and professional advocate will enable me to provide valuable input as the athlete representative,' he says. His motivation is short but strong: 'I want to be involved in the modernization of the driving sport and making the rules more 'user friendly'.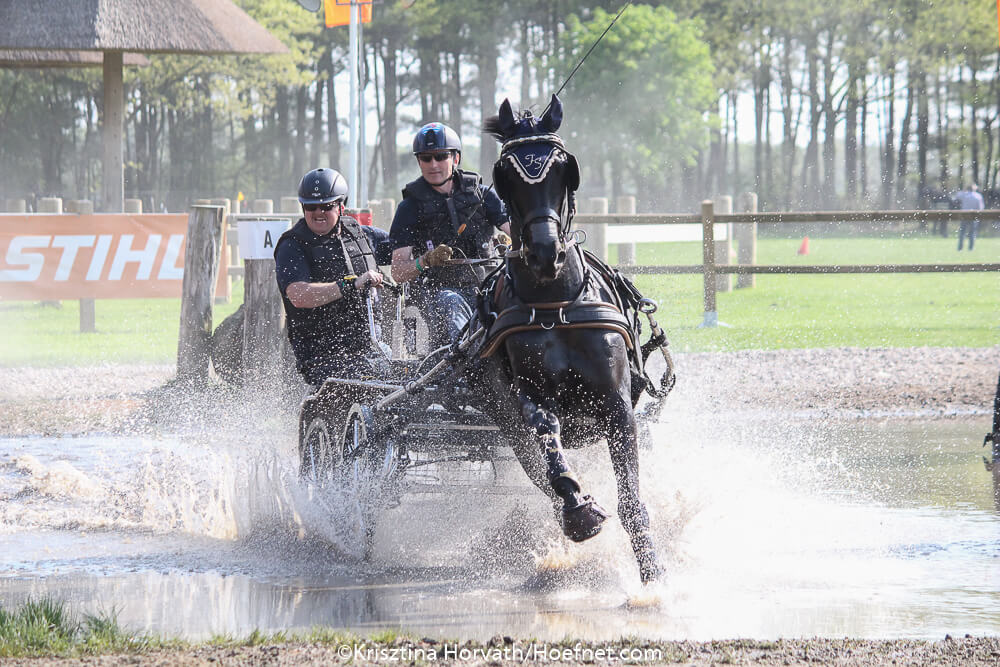 Franz Schiltz
Photo:
Krisztina Horváth