10 January 2022
Nicke Pålsson retires as FEI Judge
After 45 years in the Carriage Driving sport, of which 17 years as an FEI Judge, Jan-Erik (Nicke) Pålsson has decided to retire as an FEI Judge. Nicke will however stay involved in the international Driving sport as a trainer.
Nicke (1950) started his Driving career as a four-in-hand competitor in 1979 after being a successful show jumper. Nicke successfully represented Sweden at every World four-in-hand Championship from 1980 to 2006 when he retired as an active driver that year. An absolute highlight was when he won, together with his brother Christer and Tomas Eriksson, team gold at the World Equestrian Games on their home soil in Stockholm in 1990. They repeated this at the World Championships in Wolfsburg in 2000, where Fredrik Persson had replaced Christer.
Before retiring as active driver, Nicke already became an FEI Judge and after taking the FEI Course in 2012 with Diana Brownlie, he became a very highly respected and very often seen FEI judge.
"I didn't know if I could go home"
"I have really enjoyed all these years of judging," says Nicke. "But the situation around the pandemic has made it more and more difficult to judge. Sometimes I did not even know if I was able to go home from a competition. I often asked myself why I was still doing this and I have come to the conclusion that now is the time for me to stop judging."
Aachen simply special
"The most special event I was invited to was Aachen, no doubt about that. After having competed there for 28 years it was an honor to be back as a judge. This is simply the best competition in the world, and I felt proud to be part of it. I also loved going to the USA and to judge there and give clinics. "
Nicke was a President or Member of the Ground Jury at many international driving events, including FEI Championships such as the European Championships in Aachen 2015, Gothenburg 2017 and Donaueschingen 2019, the Young Horse Championships in Mezőhegyes, the World Equestrian Games in Tryon 2018 and the World Pair Championships in Kronenberg 2021.
We will for sure miss Nicke as a Judge at the international Driving events but we look forward to welcoming him as a Trainer!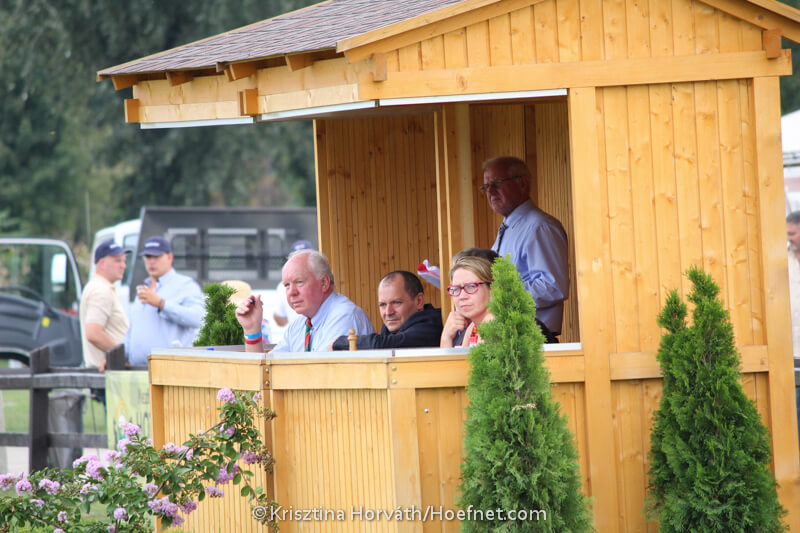 Photo:
Krisztina Horváth
Copyright reserved. Acquisition without acknowledgment and permission from [email protected] is not allowed.