17 June 2022
Pau introduces the Crazy Cup
The international driving competition in Pau, at the end of October, will be given a new competition format this year. It will be a CAI two star combined marathon for single driving horses. The goal: innovation, more sport, more speed and to keep the spectators interested with an exciting, well-organized competition.
The new competition will follow the format as we know it at the World Cup four-in-hand. It will therefore be a multi-day mini-marathon format and will be called the 'Crazy Cup'. With the motto: "Sport, Speed and Fun". The organization hopes to welcome many participants for this daring, spectacular, but very accessible competition. "It's about the fun of participants and audience," they say. "It is the opportunity to compete different horses in a world class competition in the fine entourage of Pau. We also hope that this will generate more lasting interest from spectators in the driving sport.
Program
It will be a program with a competition over 3 days:
Friday: veterinary inspection and warm-up round
Sunday: 2nd round and prize giving
The total prize pool is €3500 of which €1000 for the winner. It is possible to participate with two horses. The competition will be held in the main arena, on sand. The audience consists of the visitors of the five-star eventing competition and the competition is streamed worldwide.
Reasons for the change
This change has a number of reasons. Given the time of the season, there were always few participants and there were not enough participating countries for a Nations competition. In addition, the organization wants the competition to be attractive to the public. The format is thus comparable to the international four-in-hand indoors. With the lower entry fee and the option to enter two horses, the organization hopes for many entries. At the end of the season it also asks less of the horses, they think, especially because it is a shorter course.
All former participants of the competition in Pau received an invitation today. Reactions on social networks about the new format vary. The program will be published shortly. More information is available on the organization's website.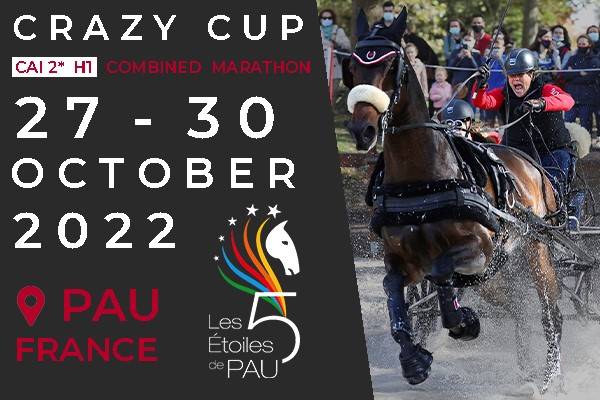 Copyright reserved. Acquisition without acknowledgment and permission from [email protected] is not allowed.