30 November 2018
Stockholm 2018: Exell wins opening class
Boyd Exell has won the opening class this evening of the FEI World Cup™ Driving in Stockholm. The many enthusiastic spectators in the Friends Arena cheered Boyd to his clear victory, ahead of Chester Weber and Koos de Ronde.
The five-times World Champion drove two steady rounds in the course, designed by Sweden's level 3 Course Designer Dan Henriksson. After both De Ronde and Weber made mistakes in the drive-off, Boyd finished the job and won, despite one knock down.
Koos de Ronde started with three balls down in the first round and it looked as if the Maastricht-winner would not make it to the drive-off. But Benjamin Aillaud got eliminated after he drove a wrong course and Edouard Simonet had two mistakes, so the Dutch Champion was allowed back in the arena again. Unfortunately he got into trouble in the second marathon obstacle, which resulted in the third place for him today.
Chester Weber drove a fast first round in which he was only four seconds slower than Boyd, but he left the arena with three knockdowns. In the drive-off over the shortened course the silver medallist from Tryon had three unfortunate mistakes again and finished in second place.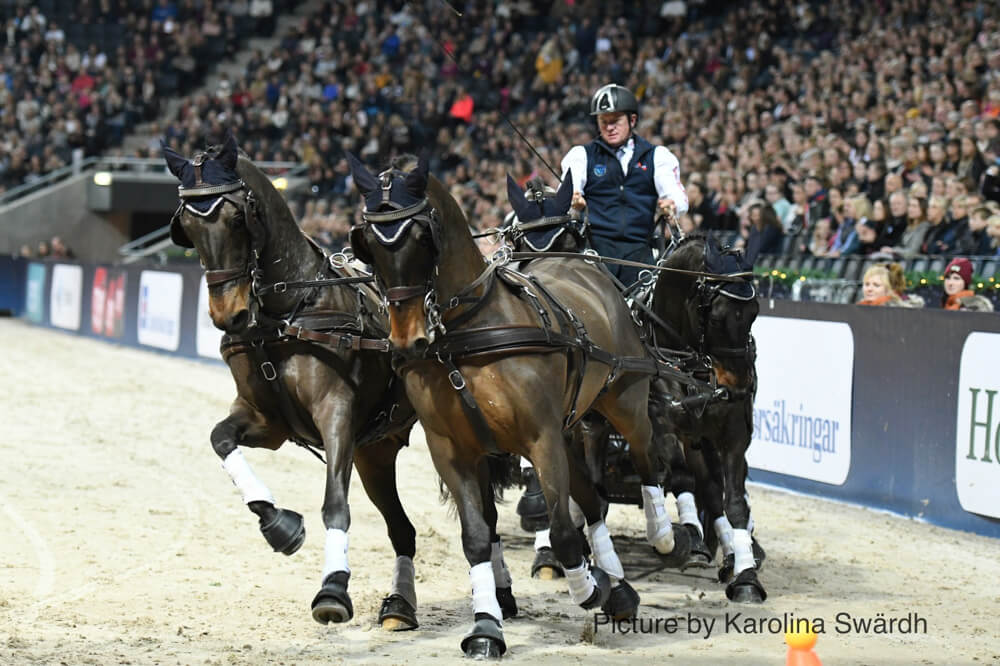 Boyd Exell
Results
Boyd Exell (AUS) 255,72
Chester Weber (USA) 279,89
Koos de Ronde (NED) 300,95
Edouard Simonet (BEL) 166,45
Axel Olin (SWE) 177,94
Benjamin Aillaud (FRA) EL
Click here for all information
Copyright reserved. Acquisition without acknowledgment and permission from [email protected] is not allowed.