26 February 2019
Tjeerd Velstra has passed away
On 25 February 2019 the world lost a true horseman. Tjeerd Velstra has passed away. He was 79 years old.
After a successful show jumping career, Velstra made the transition to four-in-hand combined driving. Winning individual World Championships in 1982 and 1986 he, along with team mate IJsbrand Chardon played an important role in winning a number of team gold medals for the Netherlands. With these accomplishments Velstra paved the way for The Netherlands to emerge as a leader in the driving world.
Velstra was named Dutch Champion seven times, and won numerous national and international competitions, including CAIO Aachen in 1983 and 1984. From 1974 until 1995 Velstra was the director of the NHB in Deurne. After ending his active driving career in 1996, he remained engaged in the sport as a trainer, instructor, international judge and official. Velstra played an important role in a number of high-profile international competitions and World Championships where he held the position of head jury or official.
As the Dutch Team Coach from 2007 to 2010, Velstra led his drivers to many team and individual World Championships medals.
Tjeerd Velstra was known as a true horseman. His professionalism, good hands, and enormous knowledge of horses began from a young age and resulted in a successful career. Velstra was not only a respected driver, trainer and official in his homeland but also across the globe. He was one of the first drivers to travel internationally to give clinics in places such as South Africa and the USA.
Despite being sick for a while, Tjeerd immensely enjoyed visits from his driving colleagues where stories of driving, both past and present were shared. We extend our deepest condolences to his wife Marianne, his children, and their families with this immense loss.
The family wishes to hold private services.
Address for correspondence:
Marianne Velstra
Burg. Van der Feltzlaan 8
8162 MB Epe
[email protected]
Click here for the mourning card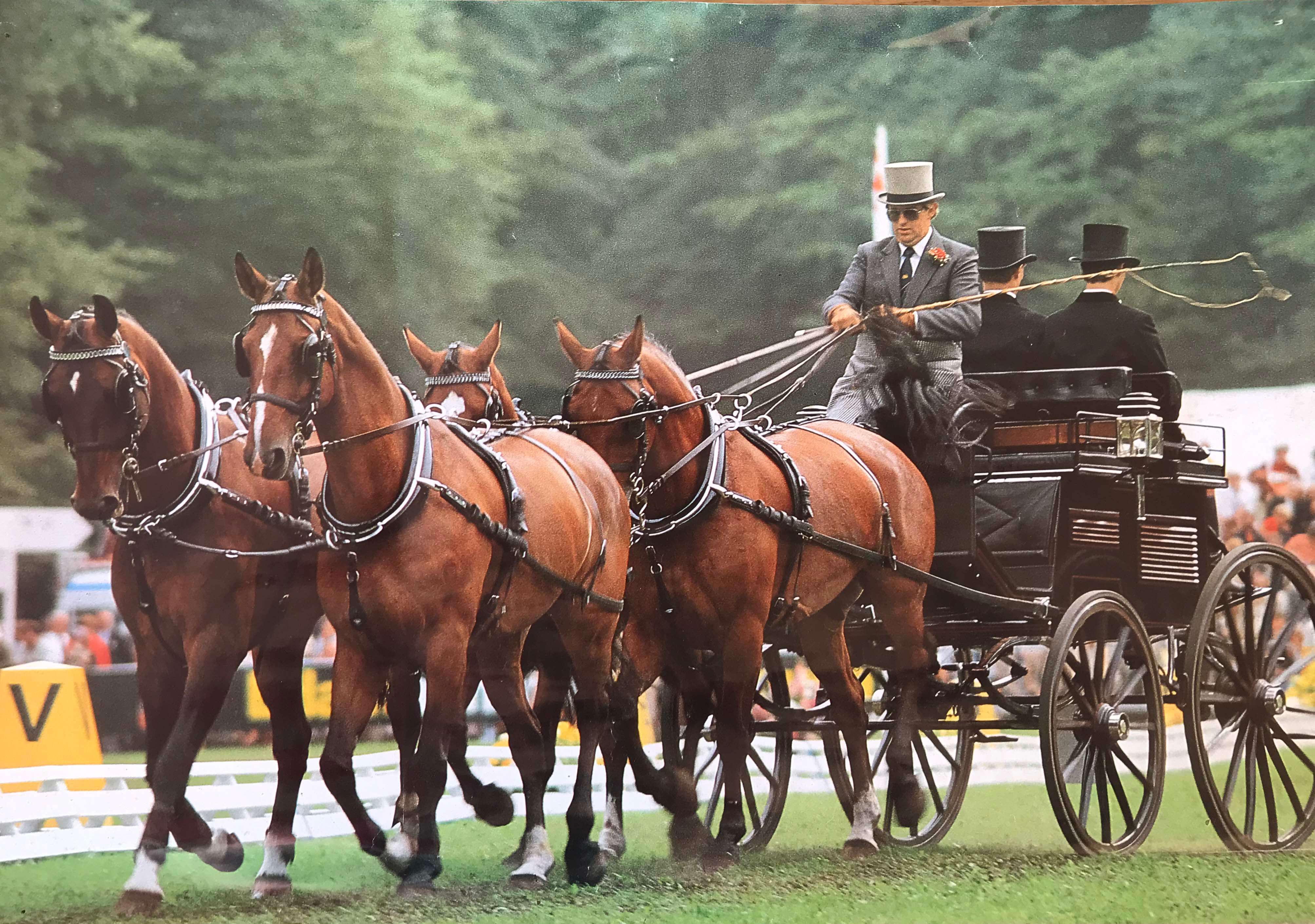 Personal message
Tjeerd Velstra was there in 1996 when the concept of Hoefnet was just coming together. During that period our family was close and we all shared an immense passion for combined driving. In the years that followed I was always welcome to drop by; to ask Tjeerd for advice, or just to have a nice chat about everything happening in the driving world which was so important to us. Thanks to Tjeerd I was encouraged to assume my current functions within the sport, and for that I will be forever grateful. It was a priviledge to be able to call upon his skill and knowledge and I'm going to miss him terribly.