31 August 2023
WCH Pony Driving: Small differences in top standings pairs
Today it was the turn of the pony pairs for their dressage test at the World Championships Pony Driving in Oirschot. The victory went to Christof Weihe (GER) with the score of 43.42 penalty points. With Rodinde Rutjens and Melanie van de Bunt in second and third place, the podium colored quite orange.
Very happy
"I am very happy with the result," Christof Weihe says. "My ponies are great and performed perfectly today. I knew it would be difficult and that the competition is strong, ut the confidence in my ponies is great and that was rewarded. In addition, I am super happy with my groom and all the supporters who were just as happy as I am!"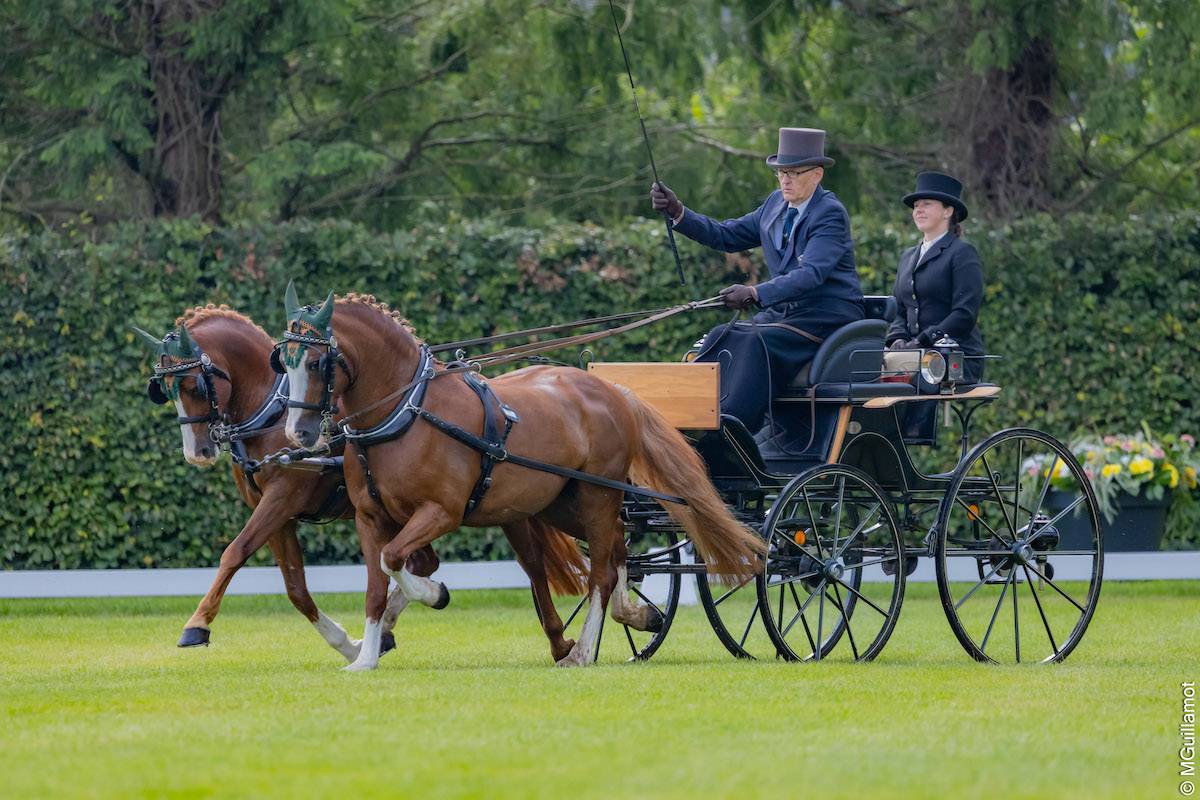 Christof Weihe goes into the lead
Photo:
Melanie Guillamot
The Dutch had a very successful day, as three of the four pairs rode a score under 50 penalty points. Anneke Cremers finished 12th out of 33 participants with 53.13 penalty points. Cas Hendriks finished sixth with 48.16 penalty points and Rodinde Rutjens and Melanie van de Bunt earned a podium place with 44.37 and 45.76 penalty points.
First block
"The score was actually a little disappointing to me", Rodinde let us know afterwards. "Last season was not easy. I took my young pony out regularly and challenged myself that way. Since two months I am working with Bruno again, and I notice that the peace in the team is back. I hear that from many, by the way, that it looks easy and relaxed again," she says openly.
"I was disappointed that I had to drive so early today, as the first Dutch driver. I was assigned to the first block, but in the second block were all the good riders. Then you know there's a good chance that the judges will hold back a little bit, because they know there are still a lot of combinations to come. But I'm super happy with my test, and think I was able to show what I've been working for this past year. The ponies were nice and relaxed, I think I was able to show good transitions, stretching frame was good and I was able to ride them nice from behind. That allowed me to show a lot of expression. I feel like everything was actually there. So I had hoped for a slightly better score, and I hear that going around here in the corridors as well. But it is what it is. Saturday we're just going to accelerate!"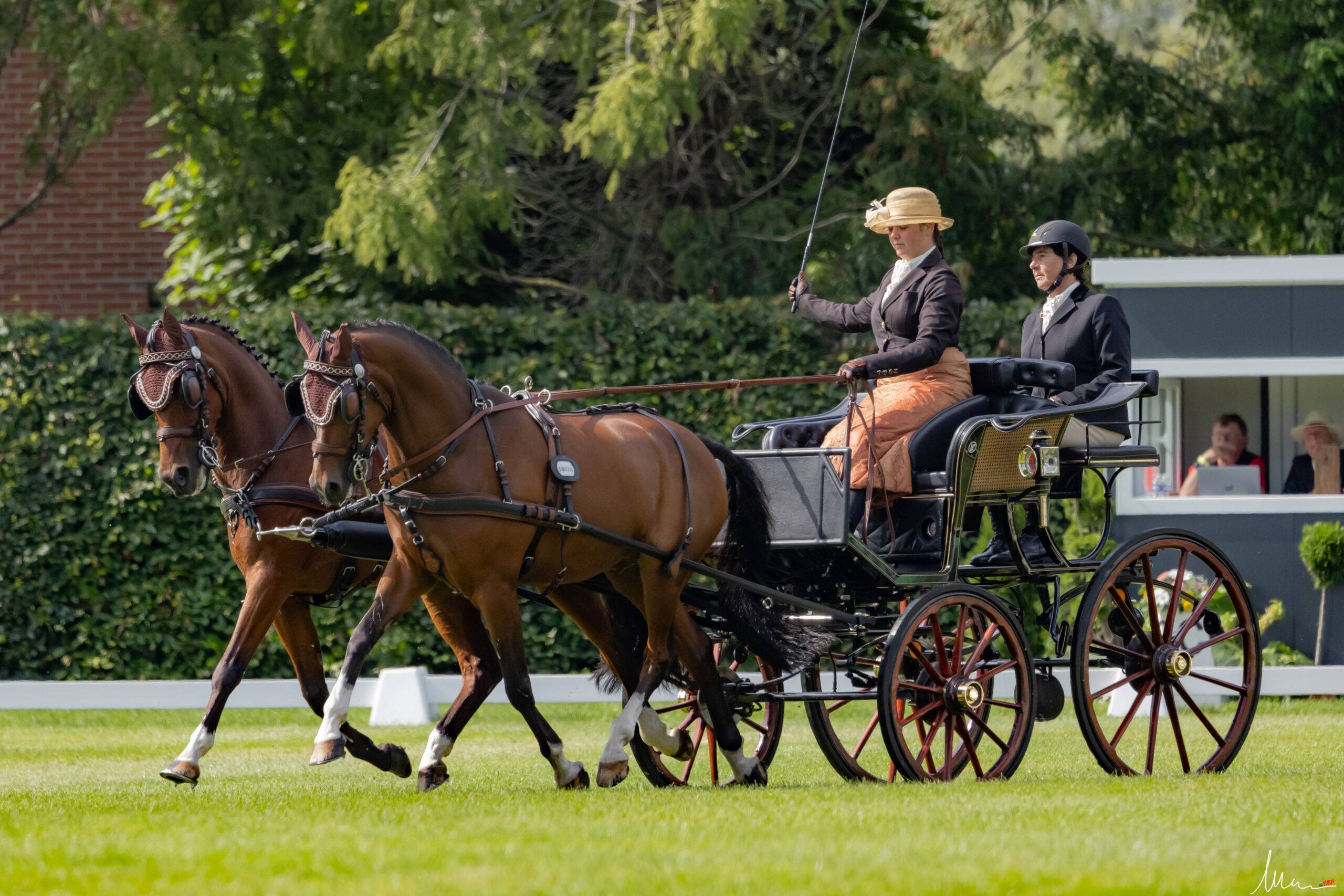 Rodinde Rutjens finished second in dressage
Photo:
Melanie Guillamot
"The marathons in Kisber and Le Pin au Haras are more my marathons, though. These are really built for ponies, and therefore quite small. In some obstacles there are a lot of balls, in others none. But that doesn't make them easier, course builder Johan Jacobs has really made it a challenge. In addition, the top is close together, so anything can still happen! I said at the beginning of the season that there are many contenders for the world title this year, and I stand by that", Rodinde concluded.
Tomorrow the pony teams will drive the dressage. Due to weather conditions, Jean Charles Davoust (FRA) will kick off tomorrow at 1 p.m. instead of 11 a.m.
Click here for the results and tomorrow's starting list
Click here for the photo album
Copyright reserved. Acquisition without acknowledgment and permission from info@hoefnet.nl is not allowed.