10 September 2021
World Championship Pairs Kronenberg: Germany in the lead after dressage
All 97 participants have completed the first part of the competition, dressage. Defending champion Martin Hölle from Hungary leads the competition and Stan van Eijk is the best Dutchman in thirteenth place. The nations classification is led by Germany.
No one improved the result of Martin Hölle, who went into the lead yesterday. The Hungarian defending champion is happy with the result, but had hoped for a bigger lead. "It didn't go as I had hoped," he says about his test. "I'm happy with the points, but I know we can do a lot better. But yes, they are horses… It didn't go as well as our last show in Valkenswaard, but in the end I am satisfied with the result. Tomorrow is a new day and then we will try to drive as fast as possible. I don't have a real plan yet. Tomorrow I'll see how the horses feel and then I'll do everything we can to ride as good as possible."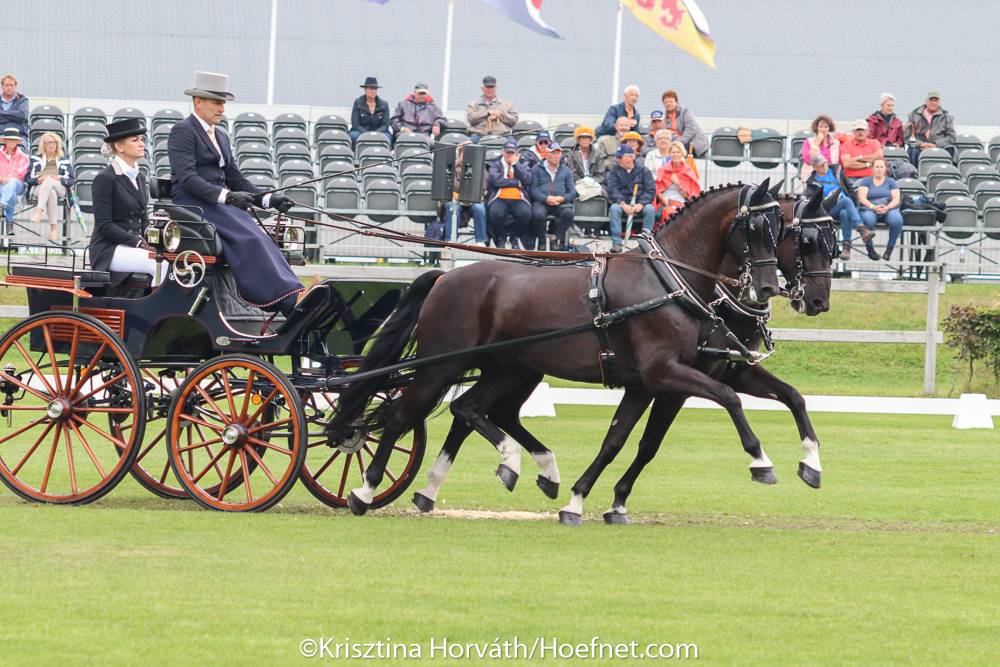 Sandro Koalick
Photo:
Krisztina Horváth
Germans perform well
Two German team members are at the top of the standings. Sandro Koalick is second with 43.52 penalty points. He drove a nice test. His team impressed with the harmony and tact. Anna Sandmann settled in fourth place with 45.65, behind Frenchman Grimonprez who drove yesterday. She drove a daringly and offensively test. With only one point ahead of the Hungarians, Germany leads the nations classification.
Copyright reserved. Acquisition without acknowledgment and permission from [email protected] is not allowed.