30 November 2020
Ewald Meier, former German team coach has passed away
Yesterday the former German team coach Ewald Meier passed away at the age of 72. Throughout his life he had a close relationship with horses and horse sport, accumulating success as a trainer, instructor and competitor.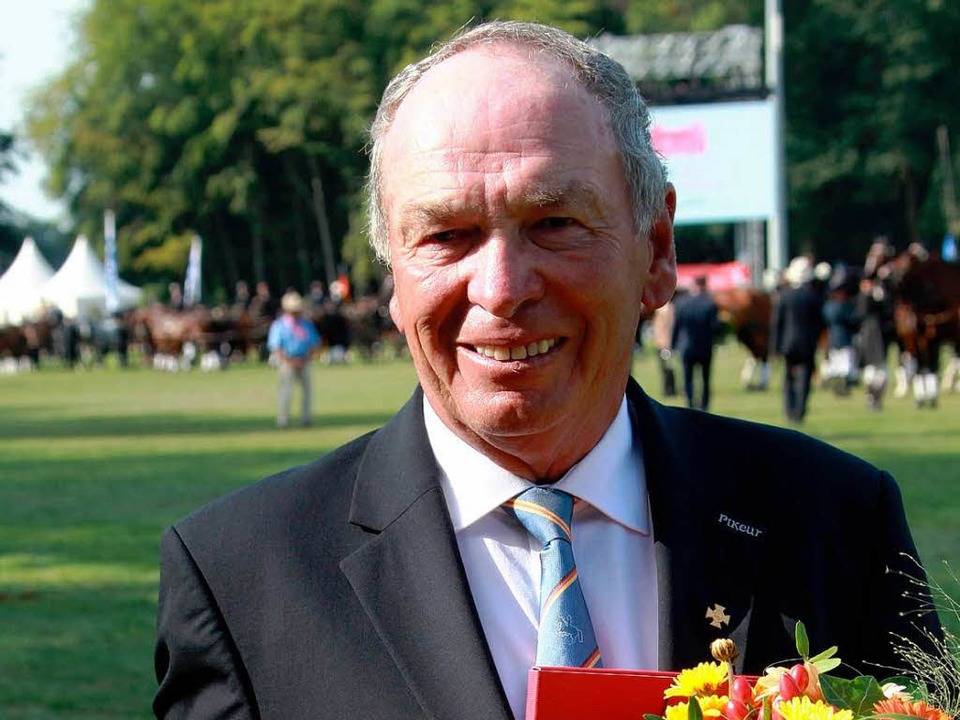 Photo:
Dr. Jürgen Schwarzl
From the age of twelve he worked the farm at home with horses. Even though he completed an apprenticeship to become a tanner it wasn't long before he made his hobby his career. Meier achieved succes in the highest levels in dressage, jumping and eventing.
In 1973 he sat for the first time behind a team of horses in Meißenheim, where he lived with his wife Felicitas. Soon after he also began training young driving horses. His talent for driving was obvious, time after time he came home the winner including two times as German Champion and two silver and a bronze medal at World Championships.
In 1989 he took a step back as an active competitor and the German federation asked him to be their team coach for the pair horses. From that moment he was busy the entire jaar travelling to train team members and assist them at competitions across Europe and the United States. He gave instruction and training to judges and course designers and was involved in the development of national and international driving sport rules.
As driving instructor he received the prestigious title of "Fahrmeister" and was an international course designer and technical delegate. In 1995 he became 'chef bondscoach' and was then also responsible for four-in-hands as well.
At the end of his coaching career he played a role in 70 world championship medals, an amazing accomplishment. His success in the sport as competitor and trainer was recognized by the German federation with the highest distinction.
Copyright reserved. Acquisition without acknowledgment and permission from [email protected] is not allowed.