23 October 2023
FEI Driving Committee Chairman Candidate: Franz Schiltz
In November, the current chairman of the FEI Driving Committee Károly Fugli will step down after twelve years. During the FEI General Assembly in Mexico from November 18th through the 21st, the National Equestrian Federations will choose Fugli's successor. Hoefnet will introduce the three candidates one by one in the coming period. The second candidate is the Luxembourg driver Franz Schiltz.
As a thirteen-year-old boy, Franz became active in equestrian sports as a rider and at the age of 22 he ended up in driving. Initially he drove pairs, but since 2004 he has been successful in the international single driving sport. Like his daughter Marie, he participates in the World Single Driving Championships. At the Piber 2016 World Cup he finished 15th and at the Pau 2020 World Cup he was 10th. Franz also achieved some successes at the World Championships for young driving horses. In 2015 he won gold in the seven-year-olds and in 2017 bronze in the five-year-olds. Yet he is not a professional as he is a lawyer and works as a lawyer.
Schiltz (1969) has been part of the FEI Driving Committee as a Drivers' Representative since November 2022. In addition to his work and his own driving career, he has been a board member of the Luxembourg Equestrian Federation for 14 years and since 2007 also a member of the working group driving of the EEF (European Equestrian Federation).
Big challenge
Schiltz: "During the first FEI Driving Forum in Kronenberg 2023, in which I actively participated, we received valuable input, ideas and sometimes also criticism from the driving world. This gives us quite a challenge for the future in which we have to try to keep our sport realistic, without completely ignoring the traditions. We need to focus on all aspects of horse welfare and social licensing. This is the reason why I have applied to chair the FEI Driving Committee. I would like to contribute to the development of driving and all equestrian disciplines within the FEI. In addition to my own career as a driver and my involvement in equestrian sport, I believe that my professional background as a lawyer (and partner of a law firm) enables me to have an honest and broad view of the sport of driving."
Click here for the introduction of Joaquin Medina
Click here for the introduction of Hugh Scott-Barret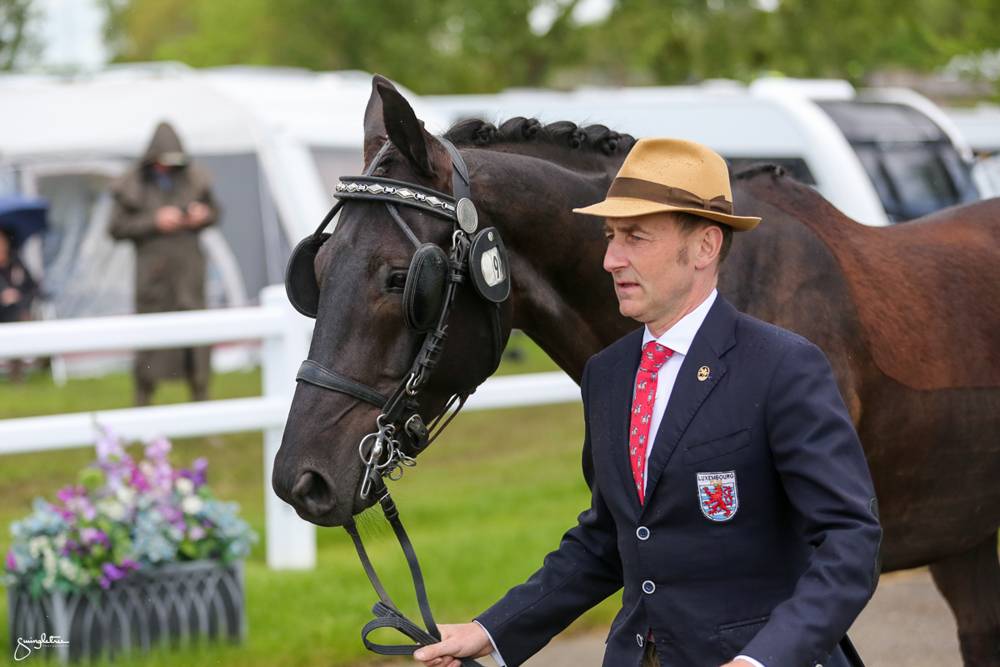 Photo:
Swingletree Photography
Copyright reserved. Acquisition without acknowledgment and permission from info@hoefnet.nl is not allowed.