30 October 2023
FEI Driving Committee Chairman candidate: Hugh Scott-Barrett
In November, the current chairman of the FEI Driving Committee Károly Fugli will step down after twelve years. During the FEI General Assembly in Mexico from November 18 to 21, the National Equestrian Federations will choose Fugli's successor. Hoefnet introduced the three candidates to you one by one. The third and final candidate is the British Hugh Scott-Barrett.
Hugh has more than earned his place in the driving sport. He has been a long-time supporter of driving sport in his country Great Britain, from the grassroots levels up to the London International Horse Show and the Royal Windsor Horse Show. Hugh was founder, chairman and member of the organizing committee of Driving Valkenswaard International. He also acted as chef d'equipe when necessary and is a big supporter of his wife Karen, who represents Great Britain with her single driving horse. Hugh was the regular backstepper of the Australian four-in-hand driver Boyd Exell for more than 10 years experienced great successes with him. Hugh finally retired as Exell's backstepper some time ago. He wants to focus on supporting and promoting driving sports as a candidate for chairman of the FEI Driving Committee.
Hugh Scott-Barrett's (1958) professional career included senior management positions in companies with headquarters in Europe and operations around the world. Hugh was educated in England, France and Germany and lived and worked in the Netherlands and France.
Valuable contribution
Hugh Scott-Barrett: "I believe I am suitable for the role of Chairman of the FEI Driving Committee. With my business experience in managing and leading international companies and my equestrian experience as a sponsor, organizer and horse owner, I can make a valuable contribution to the future growth of the sport."
Click here for the introduction of Joaquin Medina
Click here for the introduction of Franz Schiltz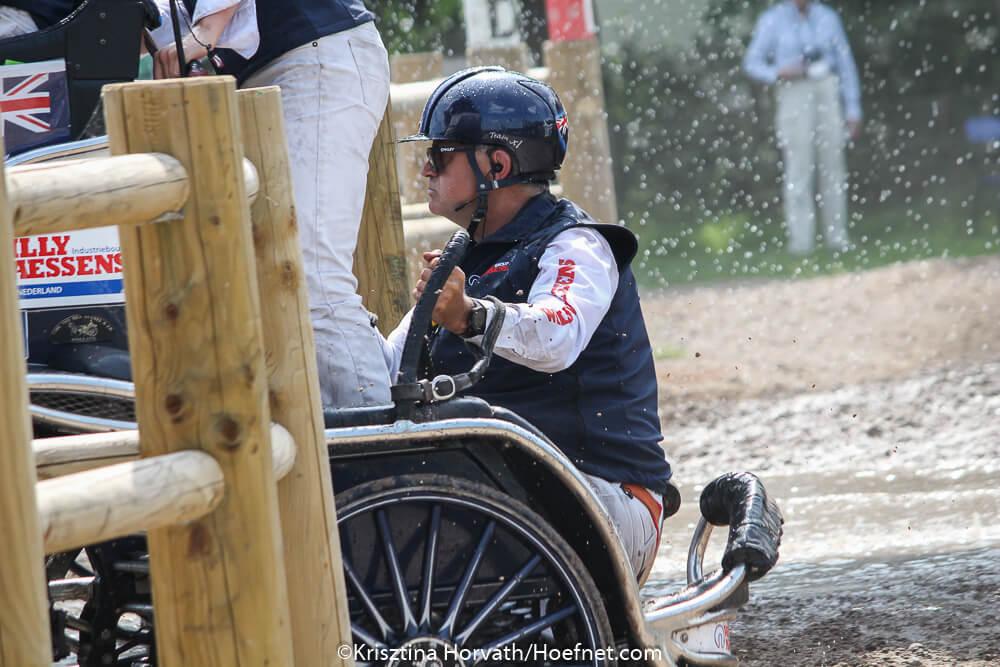 Photo:
Krisztina Horváth
Copyright reserved. Acquisition without acknowledgment and permission from info@hoefnet.nl is not allowed.