19 November 2023
Jan Devaere in FEI Driving Committee
Belgian level 4 Steward and level 2 Technical Delegate Jan Devaere has been appointed as the new member of the FEI Driving Committee. Devaere replaces Jeroen Houterman, who has been a member since 2019. The FEI announced its decision today after the board meeting during the FEI General Assembly held this week in Mexico City.
The FEI Driving Committee said it preferred candidates with a jury or steward background. Three candidates applied to fill the outgoing member's seat. Besides Devaere, also Andrew Counsell (GBR) and Josef Heisterkamp (GER) applied.
On Tuesday 21 November, the FEI Hybrid Ordinary General Assembly will vote on who will succeed Károly Fugli as Chairman of the FEI Driving Committee. The candidates are Joaquin Medina (ESP), Hugh Scott-Barrett (GBR) and Franz Schiltz (LUX).
During the FEI AWARDS Gala 2023 it will be announced, whether pony four-in-hand driver Marijke Hammink has won the Peden Bloodstock FEI Best Athlete Award.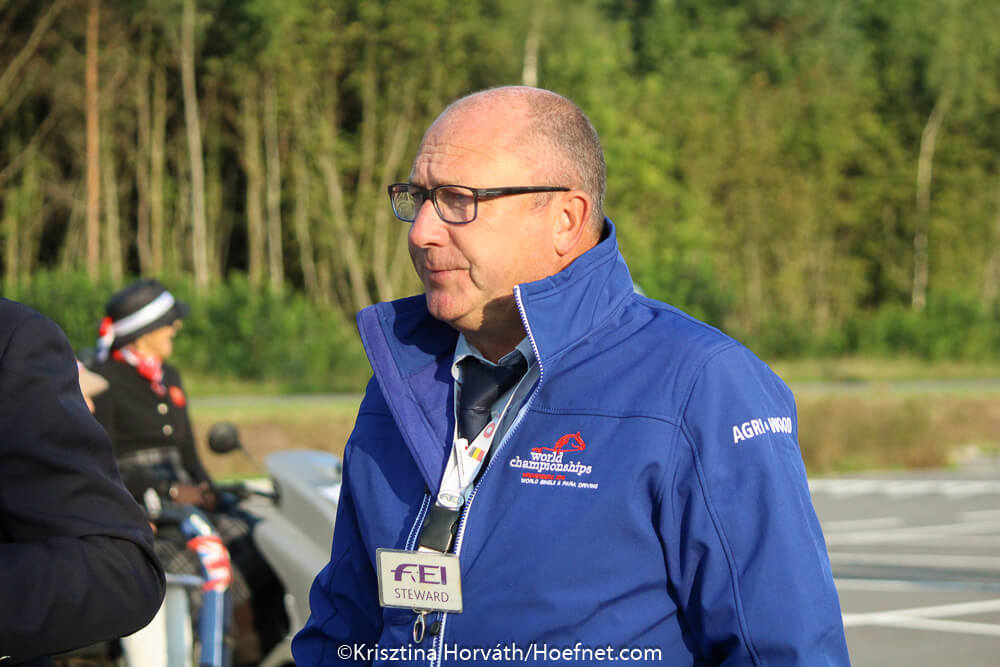 Photo:
Krisztina Horváth
The Driving Committee is composed of:
Károly Fugli (HUN) – Chairman 2011 – 2023
Benjamin Aillaud (FRA) – Member 2020 – 2024
Heather Briggs (USA) – Member 2021 – 2025
Joaquín Medina Garcia (ESP) – Member 2022 – 2026
Jan Devaere (BEL) – Member 2023 – 2027
Franz Schiltz (LUX) – Athletes Representative – Member 2022 – 2026
Copyright reserved. Acquisition without acknowledgment and permission from info@hoefnet.nl is not allowed.